Wed., Nov. 12, 2014
Rite-Aid will move, letting Trader Joe's jump into the Franklin Park Mall strip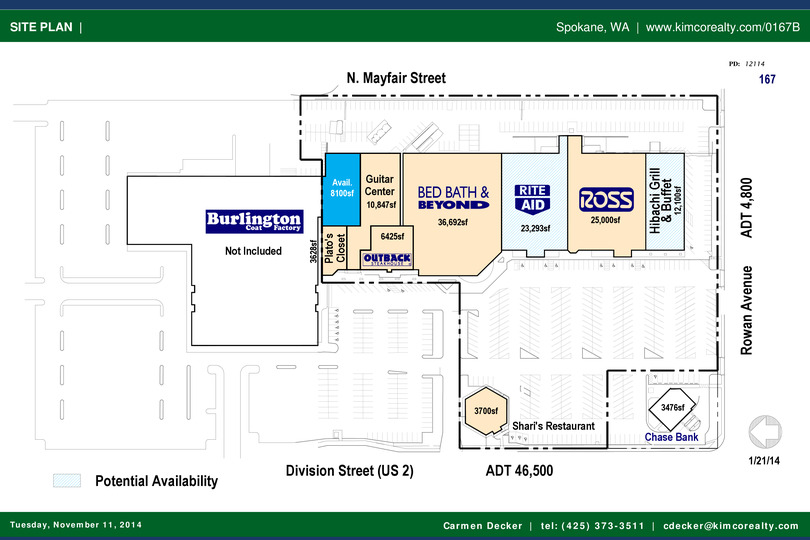 Big news if you are into food. A second Trader Joe's comes to north Spokane.
The graphic here shows the layout of Franklin Park Mall. TJ's goes into roughly half the Rite-Aid building there on North Division.
Rite-Aid, we're told, will leave the mall portion and build a drive-through near the Burlington Coat Factory building, on the site (but not part of Franklin Park Mall).
OK, back to your regularly scheduled browsing.
---
---