Thu., Jan. 29, 2015
Free tax help begins Monday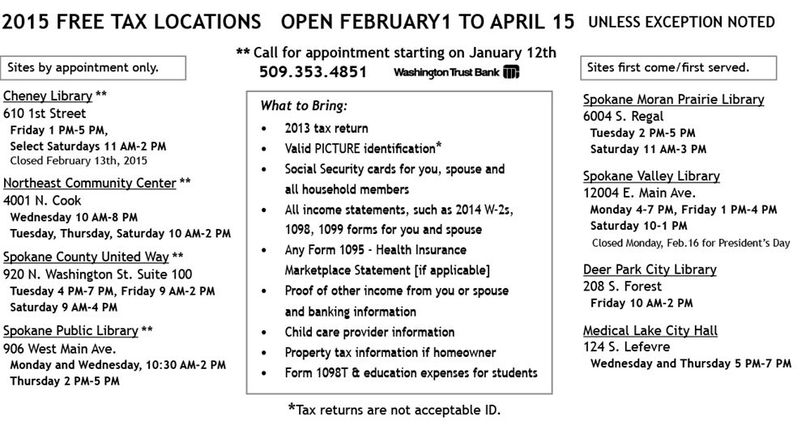 People who make less than $52,427 a year can get help doing their taxes -- free -- at sites around Spokane County, beginning Monday.
Last year the service helped more than 5,000 people claim more than $1.7 million in Earned Income Tax Credits, boosting their tax refunds considerably.
To get the free tax help from IRS certified volunteers, bring your 2013 tax return; valid picture ID; Social Security cards for all household members; income statements like W-2s and 1098 and 1099 forms; and 1095 forms for people who received a subsidy for health insurance.
Remember, this is the first time taxpayers will have to provide information on health insurance on their returns, and pay a fee if they didn't have insurance coverage in 2014.
The free tax help is a partnership of Spokane County United Way; AARP; the IRS; and CASH, a local asset building coalition.
---
---