Fri., June 5, 2015
Marijuana industry report for May: Retailers keep growing, producers hold steady
Marijuana retailers in Spokane County continued their upward climb, with a 20 percent increase in sales last month over a successful April despite no new shops reporting sales.
From plant to consumer, the legal pot industry in Spokane County was responsible for about $6 million in revenue in May, as producers reported a modest increase in sales and producers remained steady. Numbers released by the Washington Liquor and Cannabis Board show the fledgling legal marijuana market shows no signs of slowing down as the state approaches the one year anniversary of legal sales.
Greenlight on Trent Avenue continued its dominance of the local retail market, setting a new monthly record in sales previously held by inaugural store Spokane Green Leaf. Greenlight reported $602,000 in sales last month, the first store to eclipse the $600K mark in sales for a month. That was good enough for sixth among the state's 145 stores reporting sales in May.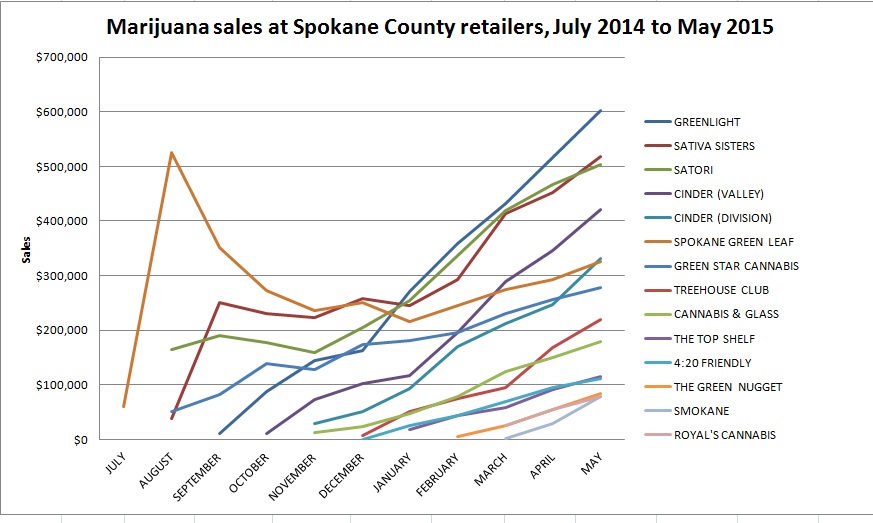 Producers continued to post far less in revenue than their counterparts in the packaging and sales portions of the supply chain. Outdoor growers likely won't be harvesting until fall, meaning that the majority of those producers reporting sales are doing so from indoor operations. D & L Enterprises, a Tier 3 operation that allows up to 30,000 square feet of plant canopy, had the most sales among Spokane County producers with $16,665 in May, according to Liquor and Cannabis Board figures.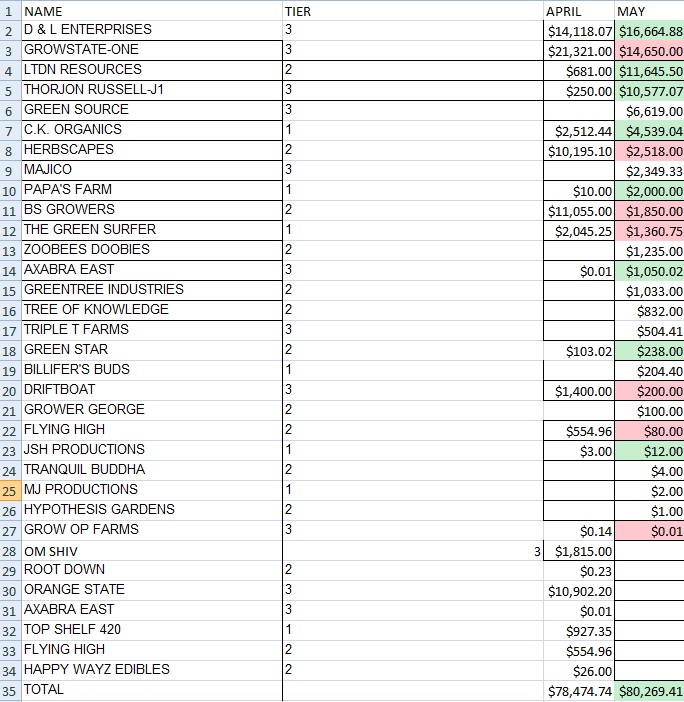 Marijuana processors reported lower revenues in May than in April. Fifty processors reported sales last month, with Grow Op Farms continuing its dominance of the market, though its revenues were far less than the nearly $1 million that filled the tills in April.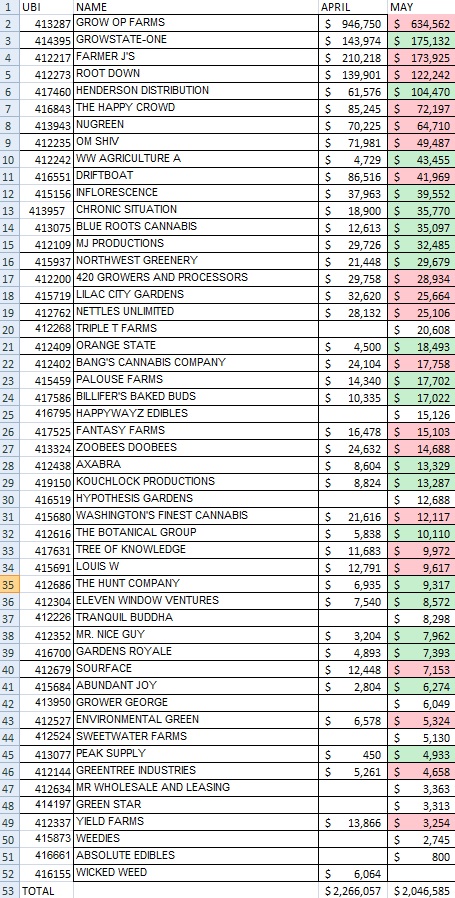 ---
---