Tue., Jan. 27, 2009
Charging stations on the freeway, car insurance by-the-mile, and lots and lots of weatherstripping and insulation: Senate D's propose energy/jobs plan…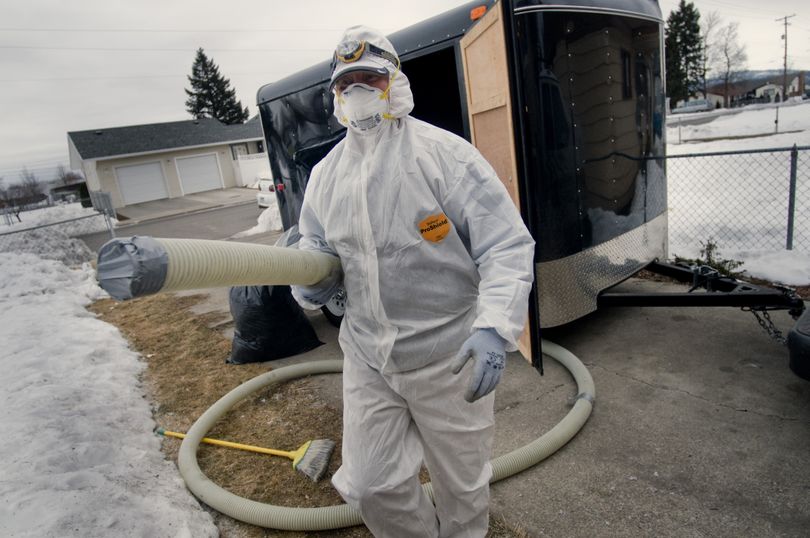 Echoing similar plans in the other Washington, Senate Democrats in Olympia Tuesday detailed their plans to combine "green jobs" with a renewed push for conservation and alternative sources of power.

"We now have a partner in the federal government in a way that we haven't had a partner in the past," said Senate Majority Leader Lisa Brown, D-Spokane. The Obama administration wants to spend $150 billion and create 5 million new jobs over the next decade with clean-energy efforts.

In Olympia, some of the proposals touted Tuesday were low-tech, like boosting efforts to weatherize drafty homes.

Others look further into the future. With some help from tax breaks, for example, Sen. Fred Jarrett said, he envisions electrical charging stations dotting Interstate 5 "from Vancouver to Tijuana." When the parking lots full of charged cars aren't driving, he said, they can be tapped as a massive battery to feed electricity back into the power grid at peak times.

Sen. Tracey Eide, D-Federal Way, wants to reduce driving by encouraging auto insurers to offer some insurance plans linked to miles driven.

Among the skeptics: Todd Myers, who works for a conservative think tank called the Washington Policy Center. Lawmakers are gambling millions of dollar clutching at the latest "eco-fads," he said, when they should be encouraging the private sector for better fixes.

"They were wrong on electric cars, biofuels and green buildings," he said. "Now they want to create charging stations. But a few years back they were talking about the hydrogen highway."
Myers thinks a better solution would be to charge people for their carbon emissions – encouraging them to limit the pollution – and spend the money on tax breaks to encourage innovation.

"These decisions are not best made in Olympia, Myers said. "They're best made in Redmond, Seattle and the rest of the state."
Among the proposals:
-tripling the number of homes weatherized under a state program for low-income families,
-helping middle-income homeowners, farms and businesses pinpoint ways to save energy and money,
-boosting job training for the technicians and contractors doing the work.

Within five years, the program will be weatherizing 20,000 more buildings annually, said Sen. Phil Rockefeller, D-Bainbridge Island. The state hopes to partner with existing community groups and organizations like Spokane's SustainableWorks to match up contractors with low-income homeowners.

Lawmakers also plan to:
-order state agencies to install charging stations along state highways and at park-and-ride lots,
-extend the state sales tax exemption on hybrid cars through June 30,
-extend a sales tax break on electric vehicles for several more years, and add more tax breaks for batteries and recharging stations,
-gradually replace the state's motor pool with high-mileage vehicles, reaching a fleet average of 36 miles a gallon by 2015,
-Boost energy efficiency in state buildings, with the costs paid with the long-term power savings,
-and expanding tax breaks for solar-, geothermal-, tidal- and wave power, as well as state payments to businesses that put solar cells on their roofs.
---
---