Tue., Dec. 7, 2010
Fish-Wildlife director hints at cuts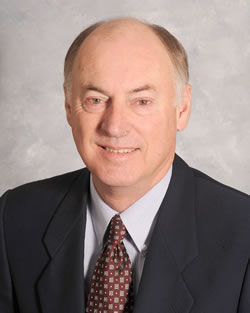 WILDLIFE MANAGEMENT -- None of Washington's state government agency heads is making any friends by suggesting possible program cuts in order to comply with voter wishes to reduce government -- and Washington Department of Fish and Wildlfie Director Phil Anderson is no exception.
After the elections, and after a Governor's directive for more budget cuts, Anderson outlined some of the programs WDFW was considering for reduction or elimination. The sobering list  included:
Closing up to 11 fish hatcheries.
Reducing the already short supply of enforcement agents.
Barricading some of the agency's 700 access sites.
Raising some hunting and fishing license fees.
Sportsmen began to question the proposals and many started complaining, as one might expect. Anderson responded to those people in an e-mail sent last week.
Continue to read the full text of Anderson's e-mail to sportsmen, which was passed on by a sportsmen to Northwest Sportsman magazine.
E-mail from Phil Anderson to sportsmen:
Thank you for your message about the possible impact of impending budget cuts on Department of Fish and Wildlife (WDFW).  In recent weeks, we have received scores of email messages expressing concerns about issues ranging from hatchery operations to licensing fees.  While I can't address each issue individually, I would like to explain our current budget situation and the choices we will face in the months ahead.
During the upcoming legislative session, state lawmakers will confront a $5.7 billion shortfall in the State General Fund for the two-year period beginning in July 2010.  This will leave them no choice but to cut funding for everything from environmental protection to public education and health care.  At WDFW, we are anticipating the loss of at least an additional $16 million added to more than $37 million in cutbacks we have taken in the last 18 months.
When added together, the combination of these cuts amount to more than half of all funding received by WDFW from state general fund tax dollars before the recession took hold in December 2007.
WDFW is facing unprecedented cuts in our funding and I want to inform all those people who care about natural resources and value outdoor activities, including fishing and hunting, of what is at stake.  Absent new funding from fees, WDFW will be forced to make reductions in the work we do and the services we provide in areas such as fishing and hunting opportunities, hatchery production, fish and wildlife enforcement, and habitat conservation efforts.
Despite deep cuts in our funding over the past two years, we have worked hard to maintain our conservation focus and provide fishing and hunting seasons.  Of the reductions in personnel that we have made, our business services program – including computer services, financial management and employee training – took the largest proportion of those reductions.
However with the impending cuts that I described above, there will be losses to essential activities that currently allow us to provide hunting and fishing activities, maintain hatchery production and provide an adequate enforcement presence to ensure regulatory compliance.  The choice is clear to me:  Find new sources of revenue or suffer losses to fish and wildlife related activities that are simply unacceptable to me as an avid sportsman and as the director of this agency.
WDFW has prepared three pieces of legislation that will amend or create fees for members of the public who participate in hunting and fishing, use our lands for recreational purposes, or need a hydraulic permit for the work they are doing.  We have developed these fee packages in consultation with fishing and hunting organizations, the environmental community, and with the regulated community relative to hydraulic permitting.  If approved, the new fee structure would take effect in the summer of 2011.
Relative to hunting and fishing licenses, examples of the types of changes we are proposing include increasing the cost of a resident freshwater fishing license from $26 to $29.50, and raising the cost of a resident elk-hunting license from $45.20 to $57. Young people, seniors and disabled veterans would not be subject to fee increases under this proposal.
While I certainly understand that no one likes to pay more, this plan to restructure licensing fees is really our best bet for maintaining fishing and hunting opportunities around the state.  The lands access fee will allow us to keep our lands (900,000 acres) and more than 700 water access sites open and maintained.  The hydraulic fees will help ensure aquatic habitat protection is continued.
It is important to note, however, that legislative approval is uncertain and will likely depend in large part on the support our proposal receives from people who care about the natural resources in our state.
Thank you again for contacting WDFW about this critical issue.  I hope my response clarifies the department's current financial situation and the choices we face in the coming months.
Philip Anderson, director
Washington Department of Fish and Wildlife
---
---