Wed., Dec. 8, 2010
Why not let dogs track wounded game?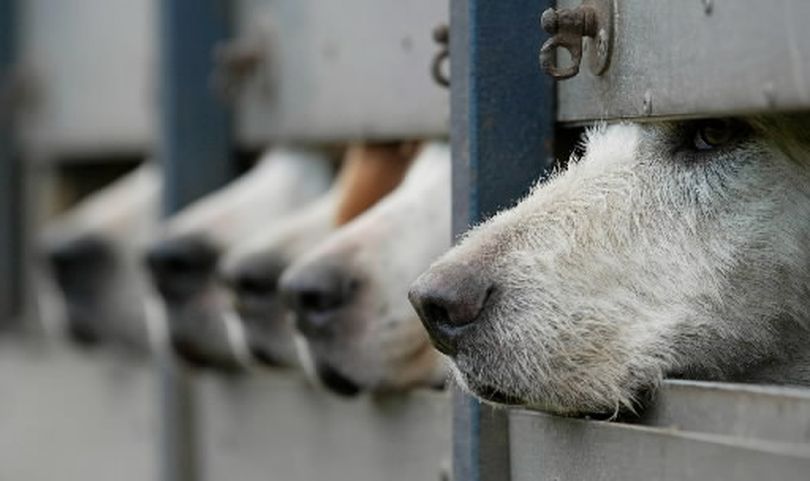 HUNTING – While we don't have good statistics on the number of big-game animals wounded and lost by hunters, no one would doubt that it's significant.  The number might even be staggering.
So why do Washington and a few other states prohibit hunters from using trained dogs to follow scent and blood trails to help retrieved wounded game?
My bird dogs have retrieved many pheasants and quail  I'd never have found.  What if a bowhunter could go back to the rig and get a hound or wirehair or beagle or any tracking dog to help locate his wounded elk?
Del Peterson of Yakima, a retired Washington Department of Fish and Wildlife employee and gun dog breeder, is asking the same question.  Read on to get his drift.
Peterson says many versatile breeds, such as German wirehaired pointers, could be trained to track game. It would boost recovery rates, even if the dogs had to be kept on a leash during big game hunts, he said, as reported this week by Jim Pearson in the Othello Outlook.
"In New York state, dog handlers register with the game department, so when a hunter needs help, he calls one of them," Pearson said.
Peterson said, depending on weather conditions, a dog can pick up the trail as long as 60 hours after the blood hits the ground.
"They have spent a lot of time training their dog using bovine or ovine (sheep or goat) blood, leaving a drop every six feet or so. Some prefer to use a sponge instead of shaking a drop out of a bottle."
Some of the best trailing dogs are dachshunds, he added. 
Not a bad idea.  You could pack a wiener dog along in the daypack with your extra cloths, water and fire starter, if only it were legal.
---
---