Fri., Dec. 10, 2010
Snowy owls make annual visit to region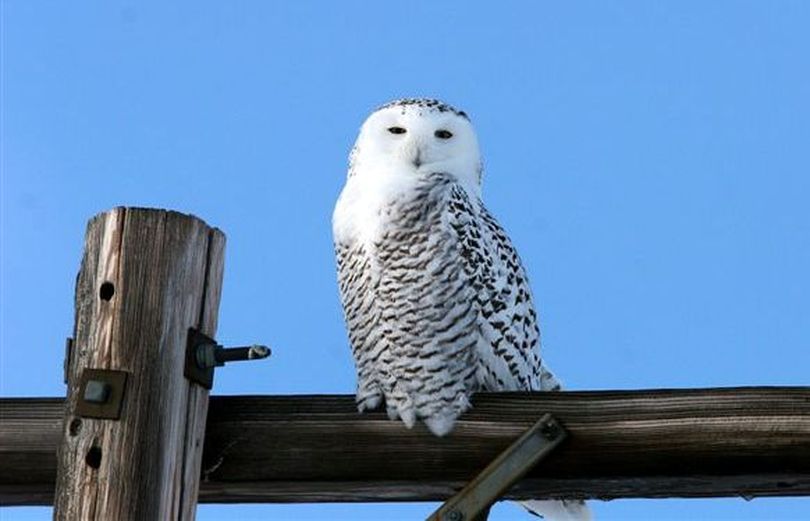 BIRDING -- They come just a few at a time from their home in the arctic, but they stand out like NBA players on a grade-school tour bus when they arrive in Lincoln County each winter.
Snowy owls are always welcome sights to Inland Northwest birdwatchers. The birds have a calm demeanor as they perch on fence posts and power poles over the wheat fields and scablands west of Spokane.
Greg Falco of Sprague said he drove 50 miles on Thursday without spotting a snowy owl.
But Buck Domitrovich was able to spot one southeast of Davenport near Morrison and Jannett roads.
He managed to get the nice photo above as the weather finally cleared from its doldrums and made a brilliant day for birding.
---
---