Sat., Dec. 11, 2010
Snake River shores hot for steelhead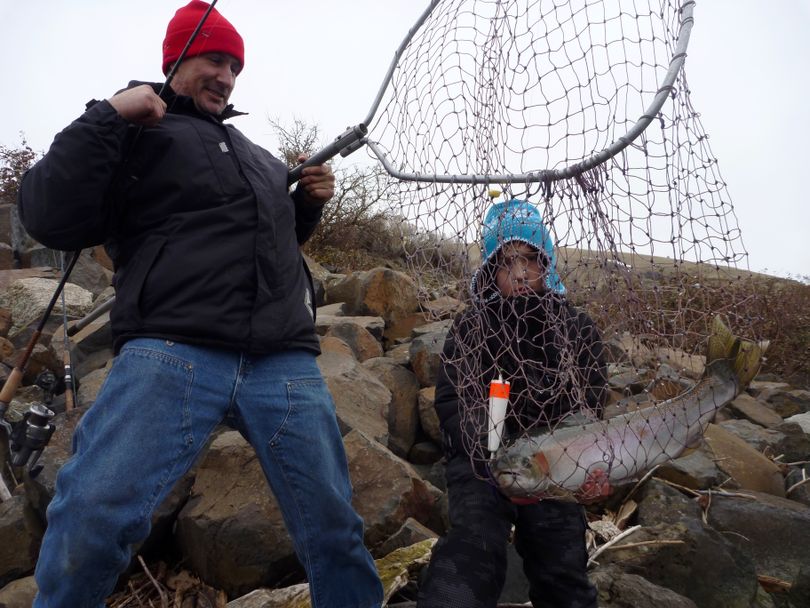 FISHING – A cold winter wind was blowing down the Snake River today, but the steelhead fishing was hot.
With the able assistance of his 10-year-old son, Josh, shore angler Tim Wills landed this bright steelie around 1 p.m. near the Wawaiwai boat launch.  The Wills landed limits of steelhead, some of them ranging well over 15 pounds.
Wills said he's been fishing the Snake from shore 27 years.  Although he started in September, the fishing had been slow until just recently. He suspects the cooler water temperatures are helping the shore anglers out in the reservoir waters upstream from Lower Granite Dam.
His fishing technique was simple and effective:  Orange-dyed shrimp fished 10 feet below a bobber cast out 40 feet from shore.
---
---