Mon., Dec. 13, 2010
Simple shelters go up for snowshoers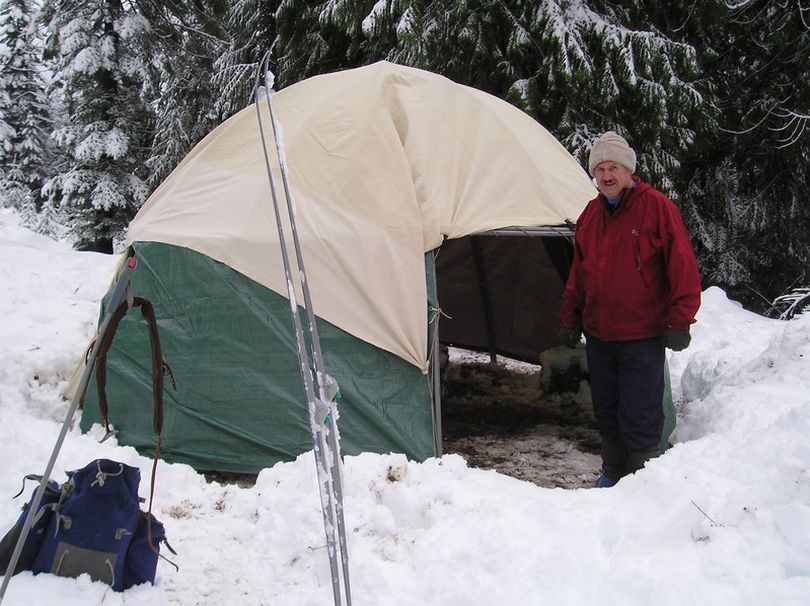 WINTER SPORTS -- You have to love the spirit of the Panhandle Nordic Club and the volunteers who have helped develop the Fourth of July Pass ski and snowshoe trails.
They help maintain the trails. They bake cookies to give to the I-90 snowplow drivers as a thanks for plowing a wider parking area at the pass. They've made maps of the area available on their website. They organize trips, programs and events and much more, including tending to several shelters at the pass for all to enjoy.
The latest is a snowshoers' hut on the Twisted Klister trail system. "It's still a work in progress," said club stalwart Geoff Harvey. "It needs at least one more tarp, a door system and the stove installed."
But it's getting there.
"On Friday, its snowed all day at the site, leaving a wet three new inches of snow on about a foot and a half," he reported, noting that the warm rains that followed would certainly have eroded some of that base.
---
---