Mon., Dec. 13, 2010
Spring chinook forecast looks good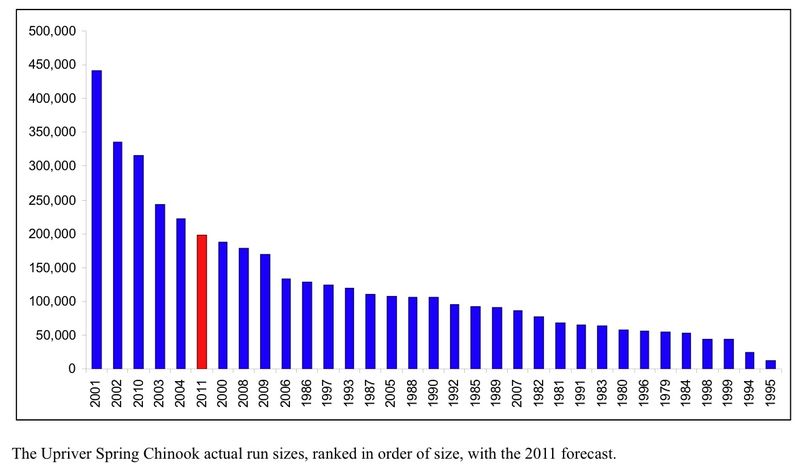 FISHING -- The 2011 spring chinook salmon run into the Columbia river should be a good one, although not in the sensational range of the run that moved upstream this year.
State and federal fisheries experts last week issued a preliminary forecast of 158,000 springers moving into the system, down from 307,348 counted over Bonneville Dam this year.
The Snake River portion of the forecast run is 91,100, down from nearly 170,000 that arrived this year.
While the 2011 run looks to be short of the 2010 run, it figures high among runs in the past 20 years or so, Oregon Fish and Wildlife fish managers say.
The 2011 run, if it comes in as forecast, would be the sixth largest spring chinook run since 1979. It would be above the long-term average and median, but below the most recent 10-year average and about the same as the most recent 10-year median.
---
---