Mon., Dec. 20, 2010
O say can you see: lunar eclipse tonight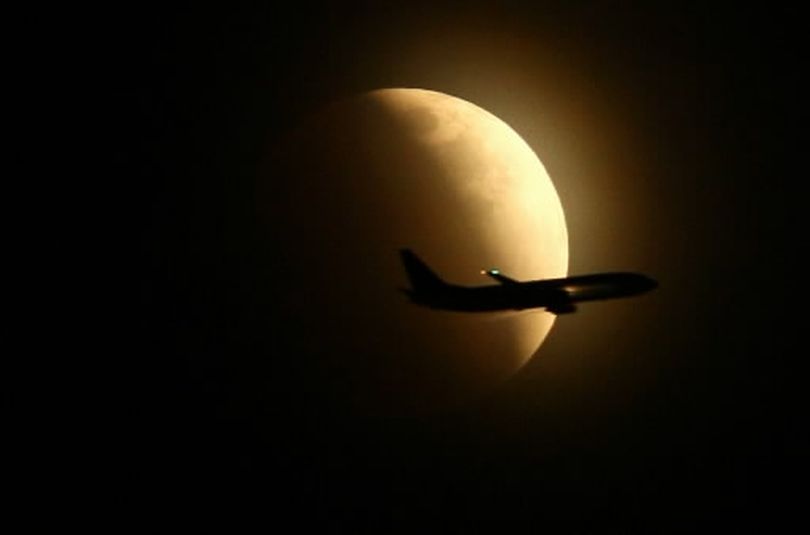 SKYWATCHING – On the fat chance that the clouds will disappear, the heavens will giving us a reason to stay up late tonight.
A lunar eclipse is set to begin about 10:30 p.m., when the Earth¹s shadow begins to pass over the surface of the moon, the penumbra phase. The total eclipse begins about 11:40 p.m. and will last until about 12:50 a.m., the Tacoma News-Tribune reports.
Totality, the time during which the moon is completely within the Earth's dark umbral shadow, will last just about 72 minutes, according to NASA. During the last total lunar eclipse on Feb. 21, 2008, totality lasted 50 minutes.
The moon will finally come out of the Earth¹s penumbra shadow at 2:01 a.m.

Read on for viewing tips.
According to the News-Tribune, the subtleties of the early portion of the eclipse will best be seen in a dark location away from city lights. As the eclipse begins, the moon will go from a bright white to a gray. When the eclipse reaches totality, the moon will have a reddish cast. That¹s caused by indirect light from the sun passing through the Earth's atmosphere before it reaches the moon's surface.
Some scientists believe the moon will have a darker red or brown color because of the recent volcanic eruptions of Mount Merapi in Indonesia.
It is OK to view the eclipse with the naked eye, the News-Tribune reports. Binoculars will help viewers watch the Earth's shadow as its moves over the surface of the moon.
Photographing the eclipse: Because it is best to shoot long exposures, mount your camera on a tripod. NASA recommends shooting a series of images with differing exposures, with intervals from five to 40 seconds. Anything longer than 40 seconds will result in steaks of light in your image. If you shoot with a wide angle lens, try to find an interesting object to include in the foreground, such as a building or a tree.
History lesson: Few said eclipses gave early astronomers proof the Earth was round by seeing the round shadow move across the face of the moon.
Next total eclipse: April 2014.
---
---