Wed., Dec. 22, 2010
Bats taking a beating from fungal disease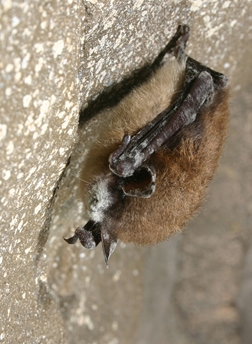 WILDLIFE -- It hasn't been detected yet in the West, but a flesh-eating fungus known as white-nose syndrome is devastating bat populations in the eastern half of the United States.
In the past four years, more than one million bats from at least seven species are estimated to have died from the disease named for the way it covers their snouts like baby powder.
This year, as white nose sweeps west from Northeast states such as Virginia and Pennsylvania to Oklahoma, scientists are bracing for the worst. The impact on crops and native plants has not been assessed as the helpful insect-controlling bats are decimated.
---
---