Thu., Dec. 30, 2010
Sockeyes make splash in 2010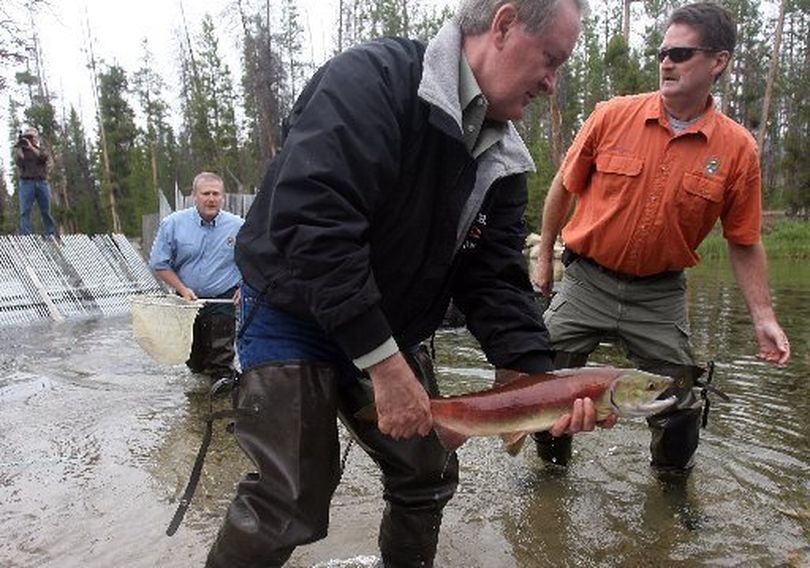 FISHERIES -- Sockeye salmon were big news in 2010.
Around 34 million sockeye salmon returned to British Columbia's Fraser River this year – the most since 1913 – compared with last year's 1.7 million – the lowest in more than 50 years.
The Columbia River ushered in 386,524 sockeyes, the most since Bonneville Dam started operating and fish counting started in 1938. The abundance of fish attracted a new crop of anglers to the Upper Columbia.
About 1,700 sockeyes made the 900-mile journey from the Pacific Ocean up the Columbia, Snake and Salmon rivers to Idaho's Sawtooth Hatchery or Redfish Lake Creek.That's the most sockeye known to have made the migration since 4,361 were counted swimming up Redfish Lake Creek in 1955.
In the 1880s, before dams inhibited passage, about 25,000-35,000 sockeye salmon returned to five Sawtooth Valley lakes.

The species hit rock bottom in 1990, when zero sockeyes made it beyond Lower Granite Dam, the last Snake River Dam before the fish reach Idaho.

The stock was federally listed as endangered in 1991. Between then and 1998, only 16 wild sockeye salmon returned to Idaho.

A captive breeding program at the Eagle Fish Hatchery saved the run from the brink of extinction.

---
---