Teen skewers record-book buck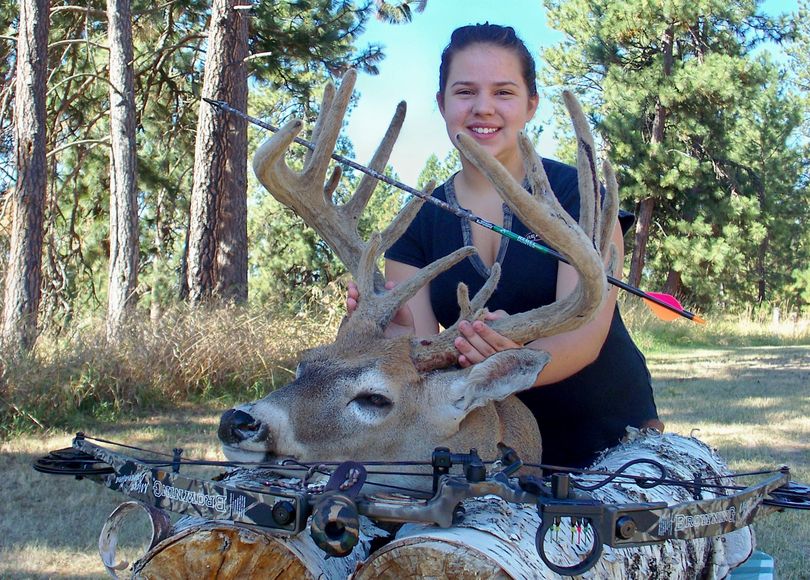 A whitetail buck bagged by an almost-teenage bowhunter from the Spokane area qualifies for the record books, according to official Pope & Young measurer Larry Carey.
LaFawn Sutton, 12, arrowed the buck near her Mount Spokane home in September when it was still in velvet.
The buck scored a whopping 170 1/8 NT (nontypical) Velvet points, Carey said.
"Pope & Young does not have an ongoing list for velvet trophies, only a listing every time they print a record book," he said. "As of now, Northwest Big Game does not have listing for Youth, Velvet, NT. If they add it to their next record book, she probably would be No.1."
LaFawn was hunting with her proud father, Jim Sutton.
---
---