Follow Black Friday with Adventure Tuesday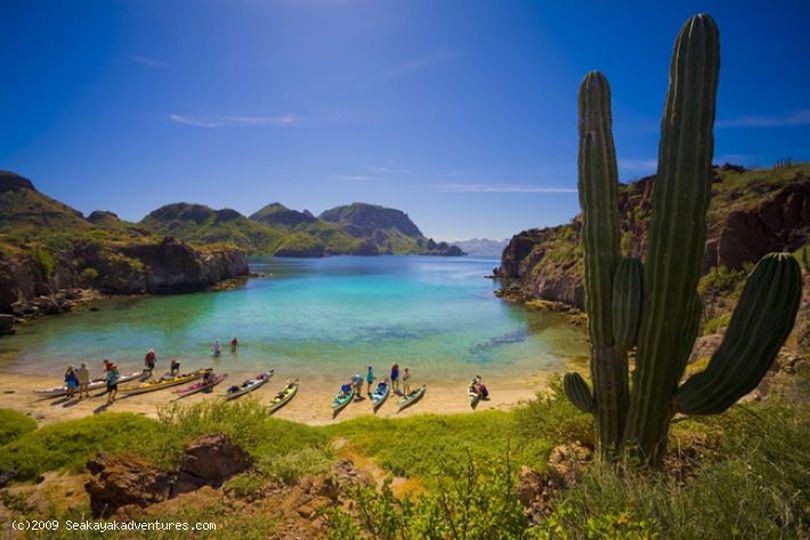 OUTBOUND – Two Coeur d'Alene-based outdoor adventure companies are the ticket for people prompted by this week's snow and cold to start planning an active getaway -- to someplace warm.
Read on to check out the latest from Sea Kayak Adventures and ROW Adventures:
Sea Kayak Adventures is booking a variety of paddle trips to the Sea of Cortez, including trips that specialize in seeing gray whales.
"People have called us concerned about the violence they hear about from Mexico," said Terry Prichard, who runs SKA with his wife, Nancy Mertz. "Mexico is a huge country and our base in Loretto is far from the danger," he said, noting that people who read about violence in Miami shouldn't fear an outdoor adventure based out of West Yellowstone, Mont.
New this year, SKA is leading trips to South America that mix paddling for whale-watching and trekking in Patagonia. Remember, our winter is summer in South America.
Info: (208) 765-3116 or e-mail.
ROW Adventures is taking a fun-seeker's twist to Black Friday and Cyber Monday.
This week, they're featuring Adventure Tuesday. Starting at 9 a.m. – they'll be offering travel deals on spring whitewater rafting trips on the Lochsa and summer Salmon River trips as well as far-flung tours to the Galapagos Islands.
Owner Peter Grubb said he's keeping some of the details secret until Monday, but since ROW operates in 17 countries, there could be discounts on trips ranging from Idaho to Croatia.
Like Black Friday, the deals limited and will be first come first served, he said.
Sign up for a Monday e-mail with the list of deals by calling (800) 451-6034 or e-mail.

---
---