Tue., Nov. 23, 2010
Sage grouse habitat map released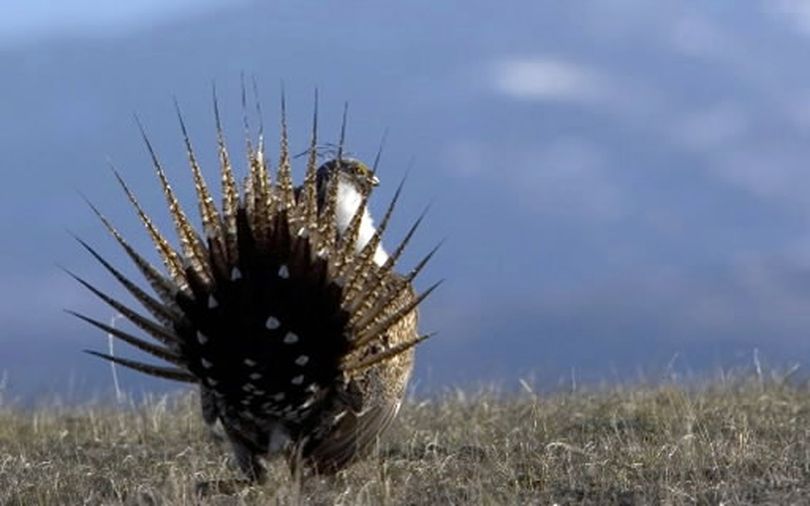 WILDLIFE -- A breeding bird density map for the greater sage-grouse released today by the Department of Interior could be a step in controling development to help keep the prairie bird off the Endangered Species list.
The map identifies important areas having high density occurrences of greater sage-grouse, a ground-dwelling bird that inhabits much of the West. These areas were determined by estimating the male's attendance on "leks," the name biologists use to describe the communal breeding grounds of the bird.
The U.S. Bureau of Land Management will work with the state fish and wildlife agencies to refine the map by incorporating more specific state-level data.
"This map and initiative will help advance our collaborative efforts with states and stakeholders to develop smart policy to enhance the sustainability of our sage-grouse populations," Secretary of the Interior Ken Salazar said today. 
"The final map will give Interior a strong foundation to identify land uses that do not compromise areas that are so critical to the greater sage-grouse."
"The greater sage-grouse has historically inhabited millions of acres in the West, making it imperative that we work across political and administrative boundaries at a landscape scale to protect and restore sagebrush habitat," said U.S.Fish and Wildlife Service Director Rowan Gould. "This map provides vital information that will enable us to work together to prevent further habitat fragmentation and undertake other conservation work to ensure the species' long term survival."
Greater sage-grouse are found in Washington, Oregon, Idaho, Montana, North Dakota, eastern California, Nevada, Utah, western Colorado, South Dakota and Wyoming and the Canadian provinces of Alberta and Saskatchewan.
They currently occupy approximately 56 percent of their historical range.
---
---