Wed., Nov. 24, 2010
Skiers making tracks at nordic areas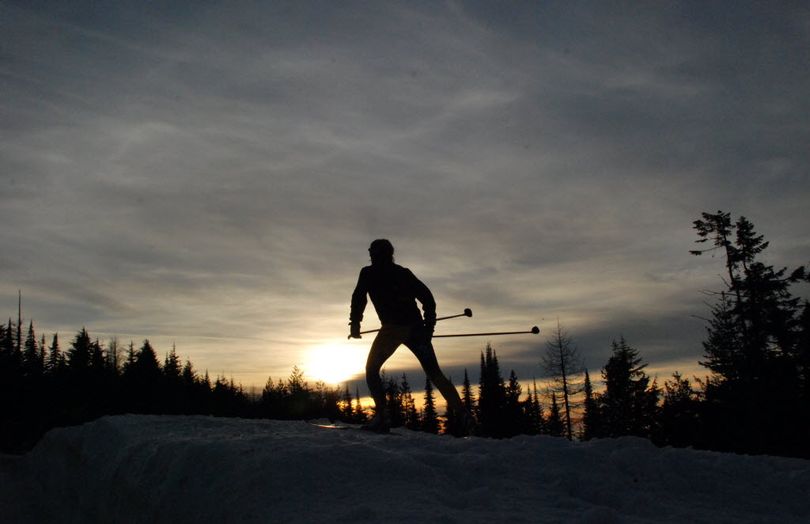 NORDIC SKIING -- Cross-country skiers aren't being left out in the cold as early snowfall covers trails and allows downhill ski resorts to open.  Here's the latest report:

Mount Spokane: The temperature was minus 10 degrees this morning when the state park rangers show up at Selkirk Lodge. They found drifted snow and blow-down trees on the trails.  They planned to be cutting out trees today, then grooming with the snowmobile to provide skiing for Thanksgiving day.  The snowcat groomer isn't scheduled to be out until Dec. 1.  Sno-Park permits are required. Remember, you can get them online this year if you wish.

49 Degrees North:  Nordic trails will be groomed for Thanksgiving day but the Nordic yurt and services will not be open for customers until Friday.

Schweitzer: At least two trails are scheduled to be groomed for the resorts season opener starting Friday.

Methow Valley: The big snow dump largely missed the Methow, although the groomers were out packing the half a foot or so that's on the ground to be ready for the next storm, said Don Portman at Sun Mountain Lodge. Meantime, skiers have been traveling up the North Cascades Highway to find plenty of snow near Cutthroat and Rainy Pass.

Echo Ridge: This nordic area above Lake Chelan has 10 inches of snow that will be flat-pack groomed on about half of the trail system for Thanksgiving day.
---
---