Sun., Nov. 28, 2010
Rutting deer not for prudish blog viewers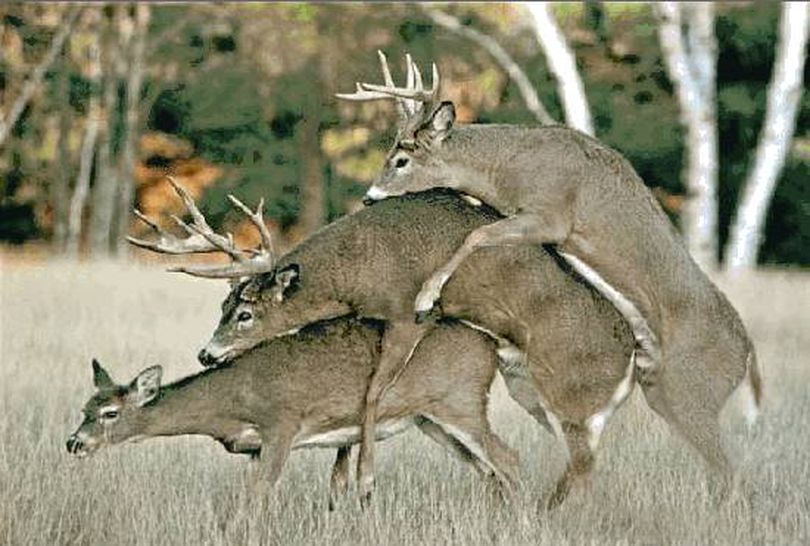 WILDLIFE -- I'm posting this anonymously received photo showing a ménage à trois of white-tailed deer purely in the interest of natural science.
Perhaps it demonstrates the natural intensity of the rut, or it's just two bucks with an unnatural tendency to make love rather than war.
Remember, I'm just the messanger.
---
---