Mon., Nov. 29, 2010
Buck loses head-butt battle with lawn ornament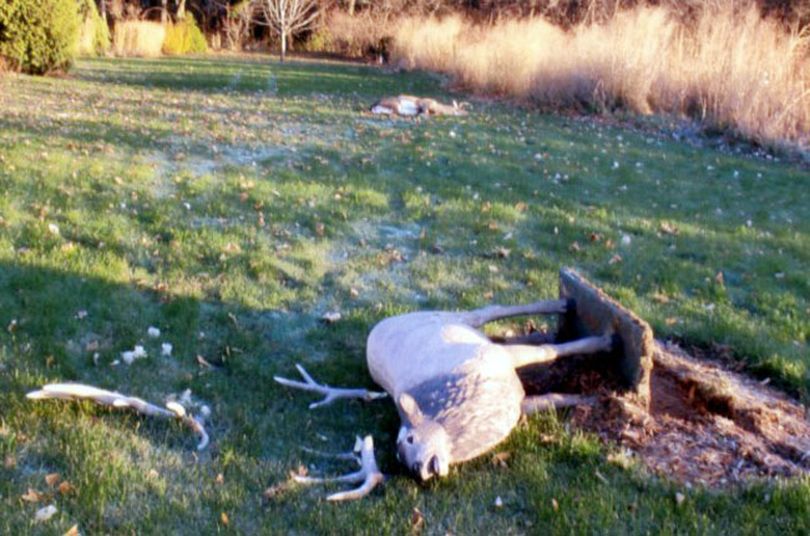 WILDLIFE -- Wisconsin whitetails apparently are willing to challenge any bull elk that come wandering into their turf during the rut.
In an early November battle, a whitetail buck fought to the death with a 640-pound concrete elk lawn ornament. Both critters suffered serious damage.
The La Crosse Tribune reported that Mark Brye looked out the window of his home in Viroqua , Wis., and saw the lawn ornament his kids had given him knocked over. Its concrete antlers were broken.
About 20 yards away, he found the carcass of a seven-point whitetail buck with a shattered skull.
 
The buck's meat wasn't wasted.  Under Wisconsin law, the Vernon County conservation officer was able to give Brye a special salvage deer tag.  The warden made a note on the tag: "lawn ornament fight & lost."
---
---