Fri., April 1, 2011
Snowpack thick as last avalanche advisory issued for season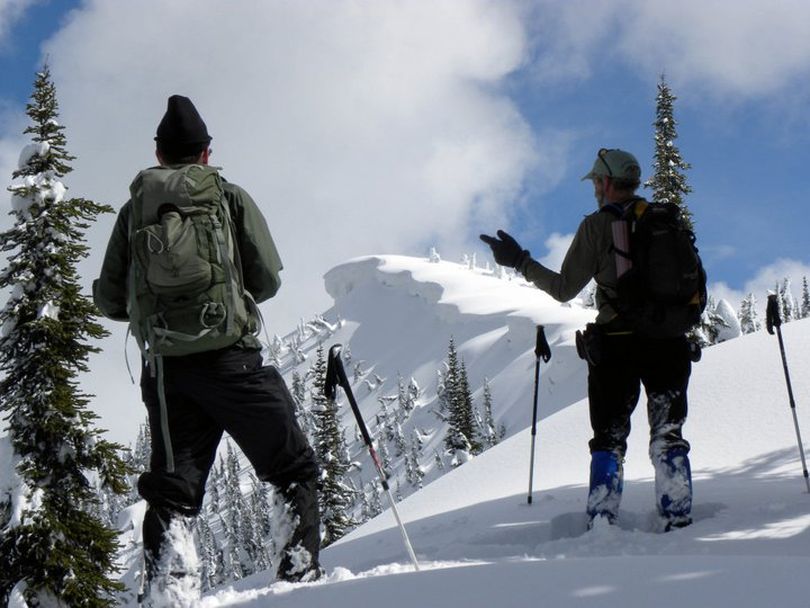 WINTER SPORTS -- The Idaho Panhandle Avalanche Center issued its final avlanche advisory of the season this morning even though deep snow still shrouds the region's mountains -- and the delayed corn-snow, wet-snow cycle has not yet begun.
Generally, avalanche danger is LOW in the Selkirk Mountains with MODERATE danger found on windloaded aspects steeper than 35 degrees above 5,000 feet.
The St. Regis Basin region poses more concern and generally MODERATE danger because of rain on the slopes this week.
Be especially wary of wind-loaded and wind-hardened slopes, the advisors say.
Says Eric Morgan, avalanche technician:
The conditions will be dynamic as we will be at or near the freezing mark in the upper elevations. This will likely be the last report of the year so I would like to emphasize the importance of the persistent Martin Luther King Weekend crust that exists deep in the snow pack and to urge you all to watch for if and when the spring temps rise at how much they rise and how much stress is being put on that deep persistent ice crust.
---
---