Tue., April 5, 2011
Funeral services set for Jim Scroggie of Fishtrap Lake Resort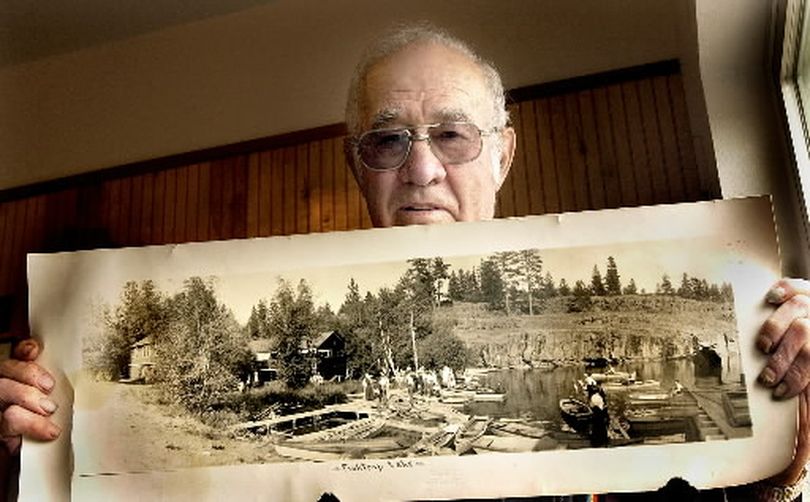 FISHING -- Jim Scroggie, 86, who operated Fishtrap Lake Resort from 1952 to 2001, passed away on March 28.
"I can't think of anyone who did more for fishermen and trout fishing in this area than Jim," said Chris Donley, Washington Department of Fish and Wildlife district fisheries biologist.
Although he and his late wife, Edith, made their living behind the counter at the resort during the fishing seasons, Scroggie worked year-round doing anything needed to improve the fishing, Donley said.
"He'd build fish screens and, before the state had all sorts of rules, he'd be out their helping rotenone the lake or anything else that needed to be done," Donley said.
Services for Jim Scroggie are set for Wednesday, 1 p.m., at the Cheney Funeral Chapel, 1632 W. 1st St. in Cheney.
Here's an excerpt from my outdoors column in May 2001:
Strange sight: You had to see it to believe it, but several anglers have confirmed that Jim Scroggie was in a boat fishing on Fishtrap Lake last weekend. Jim and his wife, Edith, have observed opening day from behind the counter at Fishtrap Lake Resort since right after the Ice Age Floods. I'm not sure anyone in the Inland Northwest has seen more fish and happy anglers leaving their property.

The Scroggies have retired, and the resort is being operated by Ron and Nora Dixon of Lamont.
---
---