Mon., April 11, 2011
Cougar killed in Wenatchee neighborhood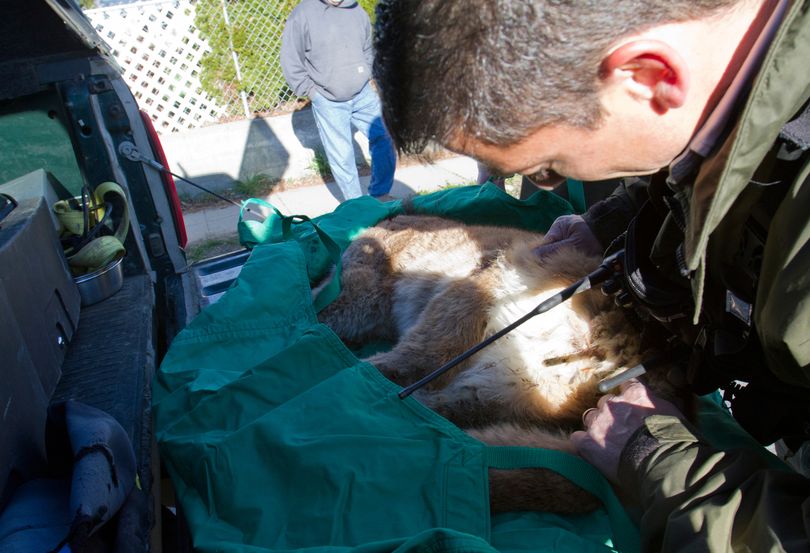 WILDLIFE -- Dogs are breathing easier in Wenatchee this afternoon.
After police evacuated homeowners from a Wenatchee neighborhood this morning, Washington Department of Fish and Wildlife officials killed a cougar found underneath a house deck.
Rich Beausoleil, the ageny's cougar specialist, said the location of the cougar and the number of people in the area, including children waiting for a school bus, made it too risky to attempt to tranquilize the animal and remove it alive.
Beausoleil estimated the 30-pound female cougar to be six and a half months old and in poor shape, at half normal weight. He speculated that it may have been orphaned.
Click here for more info on cougars in Washington. Read on for details on this case:
WDFW Police Officer Danyl Klump received two separate reports of the cougar in Wenatchee early today and called Beausoleil to the scene with a Karelian bear dog to track the cougar. Within ten minutes, the dog found the cougar under a deck in a residential area.
Before the cougar was shot, Wenatchee police officers evacuated nearby residents and closed Franklin and Emerson streets.
Beausoleil said such incidents are rare, since cougars usually avoid people and urban areas.
---
---