Mon., April 25, 2011
Conservationist posts thoughts on Washington cougar hunting bill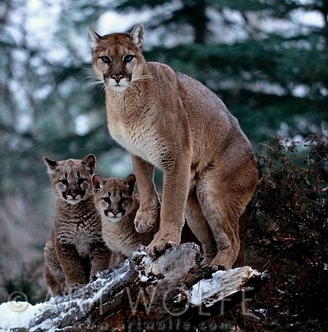 PREDATORS -- Mitch Friedman of Conservation Northwest has concerns about hunting cougars.
Nevertheless, he was disappointed by the Washington Legislature's failure to pass a bill to extend a pilot program that has allowed the use of hounds for limited cougar hunting in Northeastern Washington. The bill died on the vine last week despite bipartisan support.
On Friday, Friedman wrote his well thought-out reaction to the situation and where the state and people in northeastern Washington should go from here.
"Cougar hunting can't not be controversial," Friedman said. "On one hand, they are gorgeous cats that, as apex predators, play critical roles in the balance of ecosystems, assuring that conservationists and animal lovers have strong feelings about them. On the other hand, this silent and powerful stalker gives people who live or raise livestock around them strong feelings of a different sort."
---
---