Sat., April 30, 2011
Hard winters bring out the best in wildlife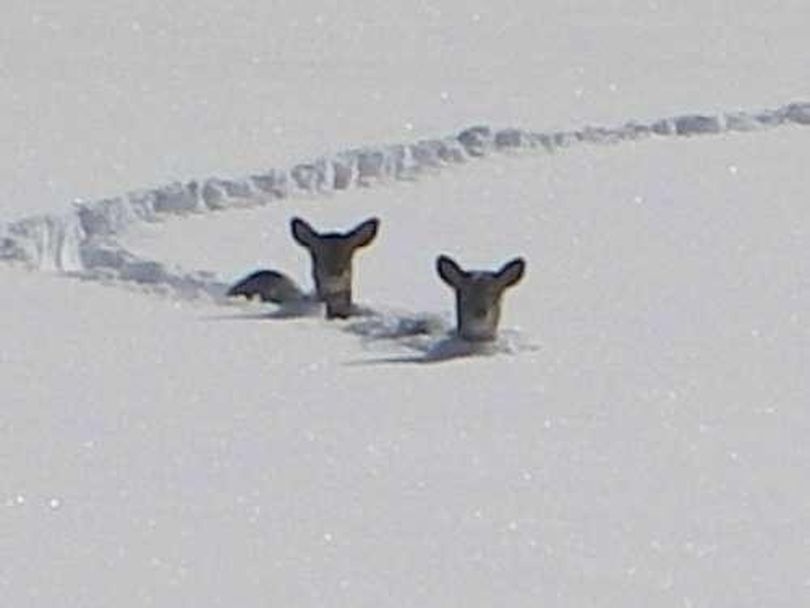 CRITTERS -- While winter -- and winter-like spring weather -- is an inconvenience to many people, it's the ultimate test for wildlife.
Deer can deal with a tough winter. However, too many tough winters in a row and put a local deer population into a decline that may require years to reverse.
But the occasional brutal winter allows only the hardiest to survive and pass along those survivability genes, leading to a hardier species in the long run.
Humans need to be wary of weilding a heavy hand on wintering wildlife. Nature didn't prescribe trains and trucks to slaughter game forced onto railways and roads by deep snow.
On the other hand, nature might frown just as much on humans feeding and rescuing critters that are not passing the test of natural hardships.
---
---