Wed., Aug. 3, 2011
McMorris Rodgers responds to judge's rejection of plan for Columbia Basin dams, salmon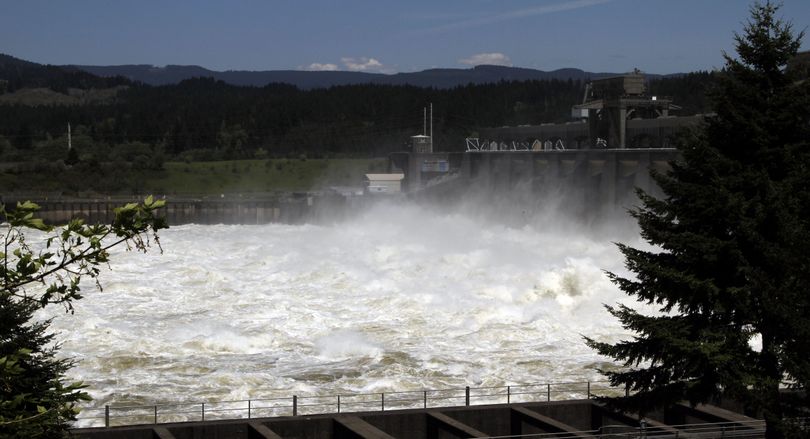 CONSERVATION -- This is a previous post updated with a response from Rep. Cathy McMorris Rodgers:
U.S. District Court Judge James Redden has once again rejected the federal government's plan to operate hydropower dams in the Columbia River basin without jeopardizing salmon, according to
today's report from the Oregonian
.
Redden's ruling
, handed down today, says the government has failed "to identify specific mitigation plans to be implemented beyond 2013" to protect salmon and steelhead listed under the Endangered Species Act.
The decision sends
the exhaustive plan
back to federal agencies for a redo for the third time, with a focus on habitat improvement after 2013.
"Thank you Judge Redden," said Spokane's Sam Mace of Save Our Wild Salmon in a Facebook post. "Oh, yes, and thank you Endangered Species Act, which the federal agencies have blatantly and egregiously ignored in this whole court process. ESA protects salmon and tourism jobs."
Rep. Cathy McMorris Rodgers issued this response on Wednesday:
"I am extremely disappointed with Judge Redden's ruling which threatens to preempt years of hard work by our stakeholders in order to serve a narrow special interest. The BiOp represents a longstanding consensus by experts at the National Oceanic and Atmospheric Administration, public utilities, municipalities, and tribes. Contrary to the Judge's opinion, we've seen record fish runs in many parts of the Snake River as a result of the measures put in place at a cost of hundreds of millions of dollars. The fact of the matter is, dam removal should not be an option."
---
---