Tue., Aug. 9, 2011
Don't let the rude people take over national forest debates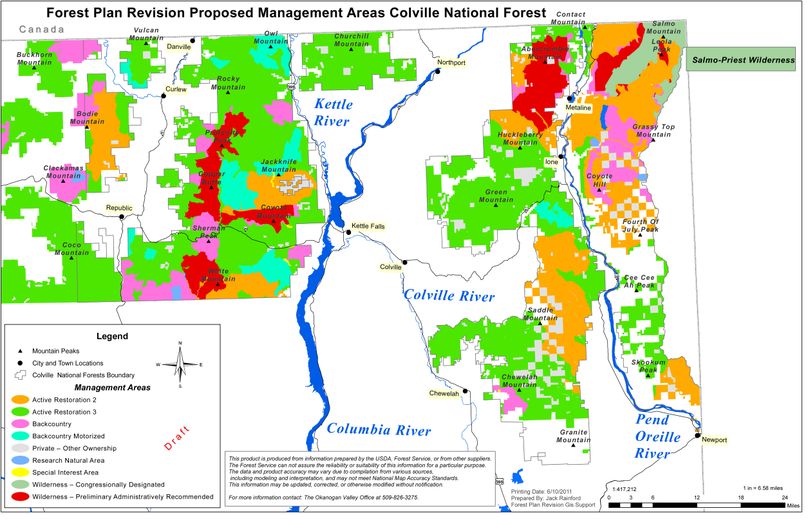 PUBLIC LANDS -- Perhaps the Internet will usher civility into the meetings the Colville National Forest is conducting to inform the public about proposed revisions to its management plans.

The meeting at Colville two weeks ago was, as one man put it, "a freak show" of conspiracy theorists who essentially commandeered the evening with rudeness. They twisted the meeting to profess outdated private property rights takeover hysteria and misinformation about the Yellowstone-to-Yukon wildlife corridor concept – which is just that: a concept.
The Forest Service staffers conducting the meetings can't even respond to such tripe. The meeting bullies might as well go blow their mouth's at the next PTA meeting, where their issues would be similarly irrelevant.
The Colville Forest meetings are about explaining the forest plan, from grazing and timber management to wilderness proposals. Nothing more.
The problem with rude people is that they give the impression they represent a larger portion of people than they actually do.
They do this by repulsing and repelling decent people who just want to be informed and make constructive criticism. Many people simply walked out of the Colville meeting, I'm told.
Let's hope the Forest Service and elected officials recognize this and pay more attention to the thoughtful comment that will be trickling in.
The Newport and Spokane meetings were more balanced, but a sprinkling of rudeness apparently is following the Forest Service meeting schedule.
However, today Colville officials will be conduction another informational meeting – on the Web, starting at noon. Check it out here.
Can the nut cases disrupt a civil process over the Internet?
We'll see.
---
---