Thu., Aug. 18, 2011
Aggressive mountain goat reported in North Cascades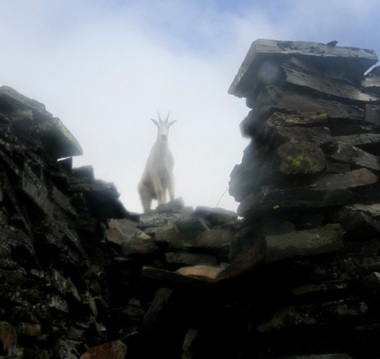 WILDLIFE ENCOUNTERS -- Hikers in the Teanaway area of the Okanogan-Wenatchee National Forest are being warned to watch out for an aggressive mountain goat.
Spokeswoman Nancy Jones says the forest has received six or seven complaints since June, most recently last weekend. The goat is bold enough to nibble on backpacks and clothes.
NOTE TO NORTH IDAHO HIKERS: Please, please don't feed the popular mountain goats that greet hikers at the top of the trail to Scotchman Peak. They are a treat to visit, but people who feet these creatures could be leading them down a path to their demise.
The North Cascades complaints have come from hikers on trails near Long's Pass and Eagle Pass.
The animal is apparently seeking salt. Hikers are encouraged to urinate at least 50 yards off trails and be ready to frighten a goat by yelling, waving clothing or throwing rocks.
In October, a mountain goat gored and killed a Port Angeles man in the Olympic National Park.
---
---