Thu., Aug. 18, 2011
Redband trout net-rescued at Spokane Falls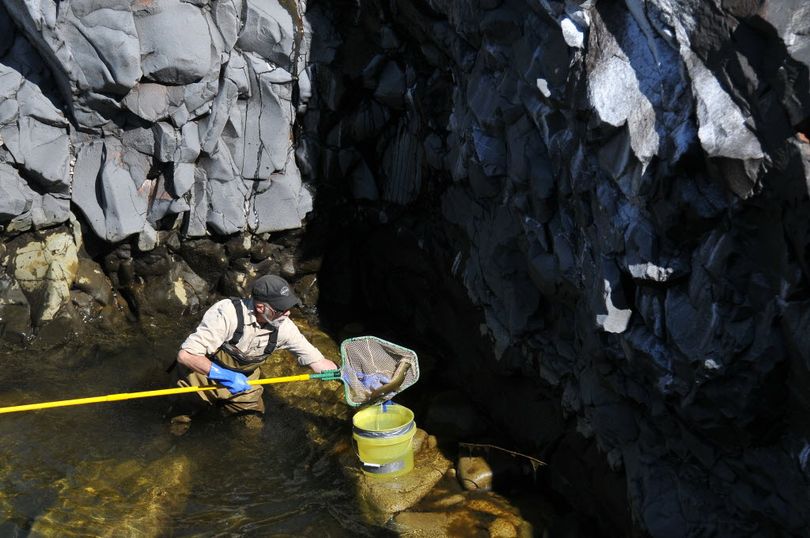 FISHING -- The Spokane River's struggling native redband trout are in the news for more reasons that one this week.
As stream flows hit their seasonal lows in the Spokane River, Avista Utilities begins a to-do list of work on their dams and on the bed of the river. Many of the jobs are part of their 50-year relicensing agreement compiled by several stakeholder groups, including Indian tribes and environmental groups. On Wednesday surveyors and environmental consultants planned and prepared for the construction of weirs to direct river flows in a more aesthetically pleasing way.
The project included netting trout stranded in the basalt pools of the dewatered falls and releasing them safely in the river.
The effort -- and a glimpse at the size of redband trout living in the Spokane Falls area -- are captured in a picture story by Spokesman-Review photographer Jesse Tinsley.
The other news story this week, detailed in my column today, is the legal challenge to the docks proposed on the river by the Coyote Rock development near Plantes Ferry Park.
---
---