Wed., Aug. 24, 2011
Volunteers tackle weeds on South Hill bluff trails tonight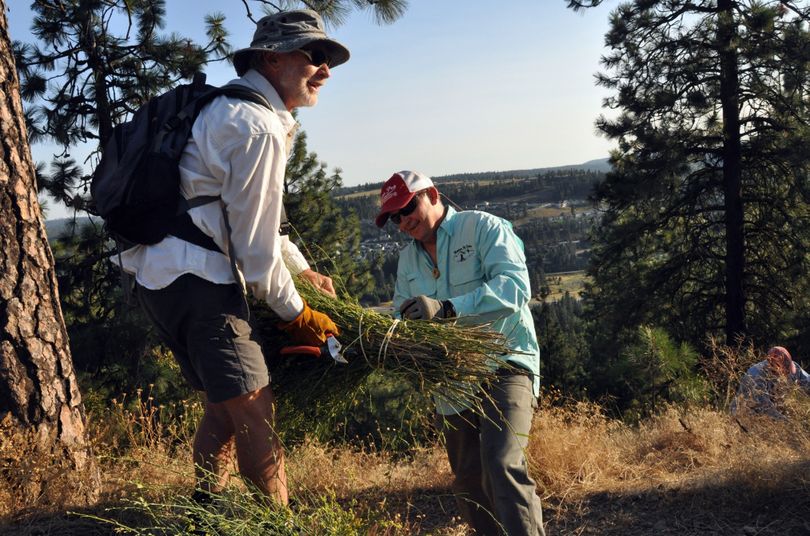 TRAILS -- Hikers and bikers are attracted to the trails on the South Hill bluff below High Drive -- and so are noxious weeds!
Consider joining the group of volunteers donating some time to help manage the weed problem with a little muscle power.
The group met last week and the project continues TONIGHT.
Meet at 6:30 pm at Polly Judd Park at 1732 West 14th Ave. At 8 pm we will adjourn to the Rocket Market (or somewhere you suggest) for a beverage and to socialize!
"This week we will cut spotted knapweed plants away from sections of the trail where they are impeding trail use," said facilitator Diana Roberts of the WSU County Extension. "We will create a demonstration area that will be sprayed with herbicide next spring to impede weed growth along the trail."

Bring work gloves, sturdy garden clippers, and water to drink. Long pants, long sleeved shirts, and hiking boots are the recommended attire.

Info: Diana Roberts, (509) 477-2167 or email robertsd@wsu.edu.
---
---