Mon., Dec. 19, 2011
Winter doesn't chill bighorn ram's desire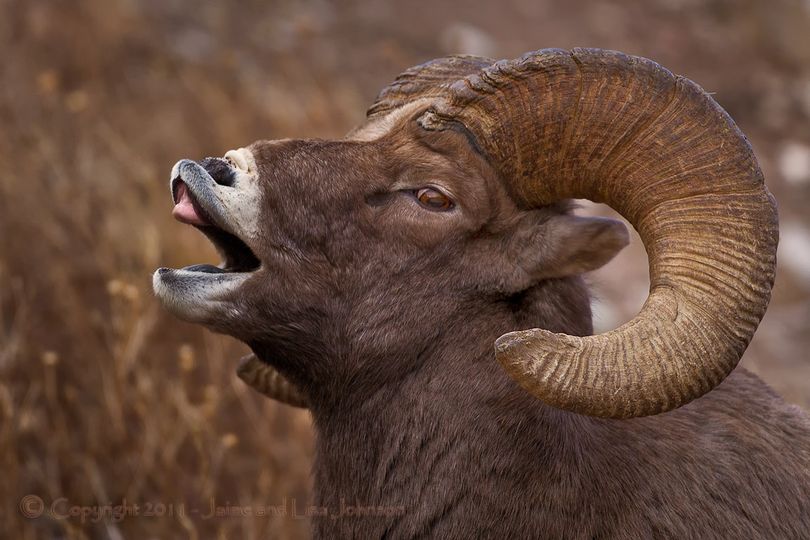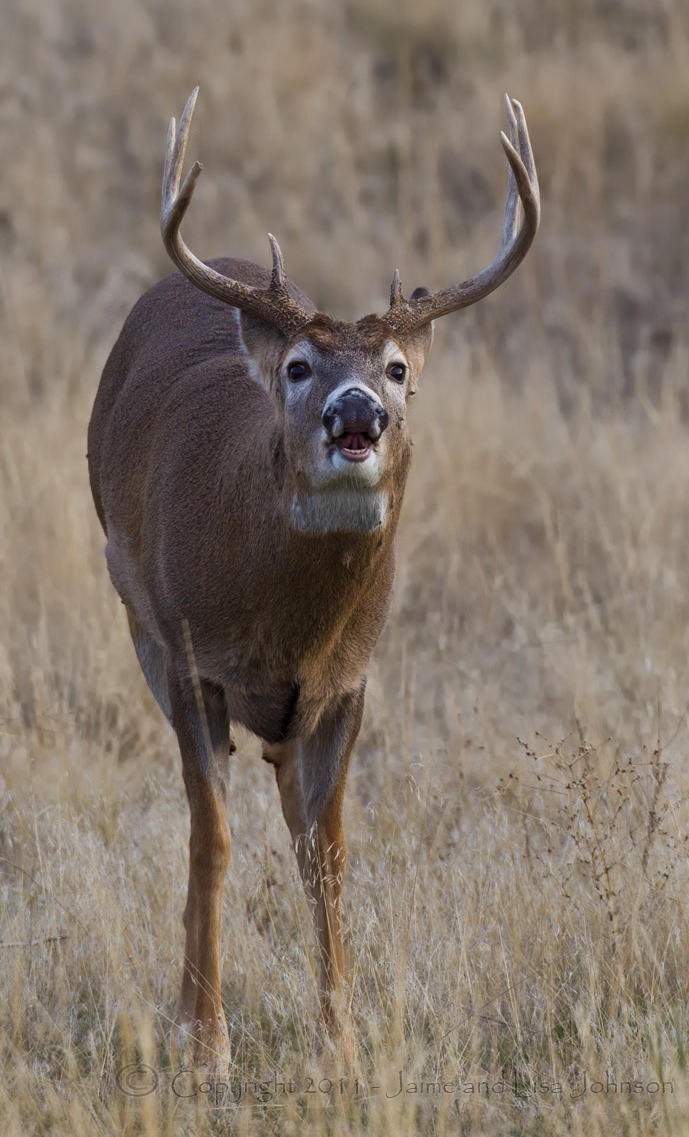 WILDLIFE WATCHING -- The party's over for elk. Bull moose have given up on the girls. Deer are losing their urges and getting serious about consuming enough calories to endure the winter.
Meanwhile, bighorn sheep are getting it on.
December is the peak of the rut for the masters of rock ledges, as the males earn their names by ramming heads together to determine who's the fittest to breed.
The bighorn ram pictured above is lip-curling at the beginning of December much as the whitetail buck was as it entered its peak of breeding in November.
Wildlife photographer Jaime Johnson of Lincoln, Mont., captured the similar behavior of both animals with his camera.
When bucks or rams come to where a doe or ewe has urinated, they often curl their lips to trap the female's odor in their nose and mouth and analyze the scent for clues to the female's estrus stage.
---
---