Fri., Feb. 11, 2011
Biologists focus on fate of Methow wolf pack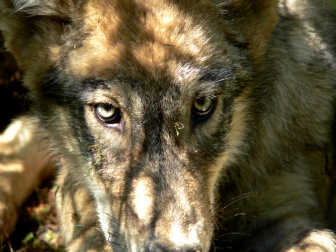 WILDLIFE -- Washington wildlife biologist are keenly watching during the February wolf mating season to see if there's any breeding activity in the Methow Valley's Lookout Mountain pack. Two years ago, that pack became the first in Washington to have a confirmed breeding pair.
State Fish and Wildlife Department experts suggest the breeding female was killed last May and her radio collar destroyed, according to a story in the Methow Valley News.
The pack has fluctuated in size, numbering as many as 10 in the spring of 2008. Biologists estimate the pack has dwindled to perhaps just three wolves.
The Methow Valley News story also updates the area's pending wolf poaching case involving local landowners.
MEANWHILE IN IDAHO...

Federal wildlife officials on Thursday gave preliminary approval to a petition to kill up to 60 endangered gray wolves in Idaho's Lolo area that have been preying heavily on big game herds.

The U.S. Fish and Wildlife Service proposed to approve the hunt plan submitted last August by Idaho Fish and Game. A similar petition to remove wolves in the Bitterroot Range of Montana is pending.

Wolves in the Northern Rockies are listed as an endangered species under a federal court order, but state and federal officials have been looking for ways to curb their population.
---
---