Mon., Feb. 14, 2011
Fly fishers getting their line yanked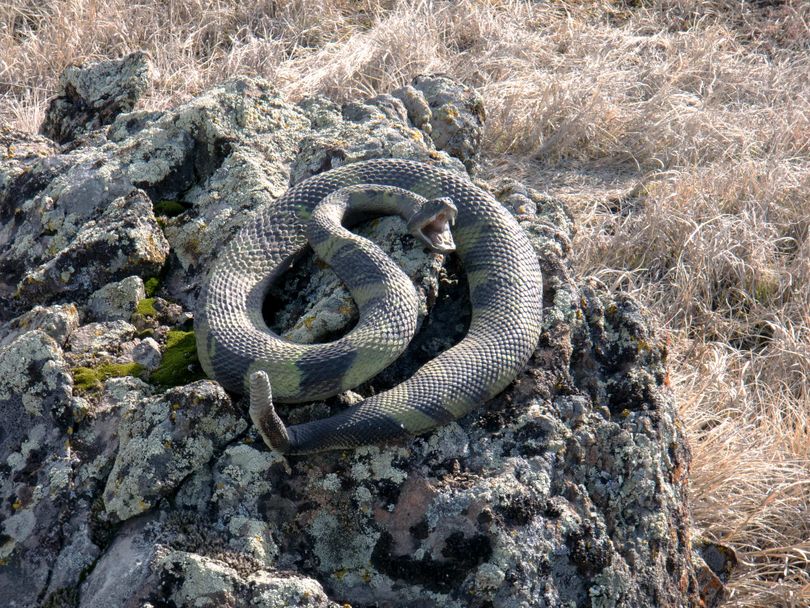 FLY FISHING – Last week, while fly fishing on Rocky Ford Creek north of Moses Lake, Pat Kendall of Spokane was startled to walk up on a rattlesnake coiled on a large flat rock.
"It's mouth was open ready to strike and its tail was up ready to rattle," he recounted, noting that the surprise rattled the hackle on his Stimulator.
"I froze and the snake seemed to do the same. I then backed away, touched the snake with my fly rod, and discovered it was plastic.
"Some joker had pulled a good one on me, putting the snake in just the right place. I'm sure he scared a bunch of others."
Kendall didn't think twice about what to do.
"The snake's still there doing its thing," he said.
Indeed, I've heard from two more anglers who have cured their hiccups as they stumbled onto the fake ankle biter, including Jerry McBride of Spokane, who calmed down enough to snap and share the photo above.
---
---