Tue., Feb. 22, 2011
Solo climber made wise choice ditching winter ascent of McKinley
MOUNTAINEERING -- Records aren't often set by being safe and rational, but a Mount McKinley climber can bask in the glory of being alive.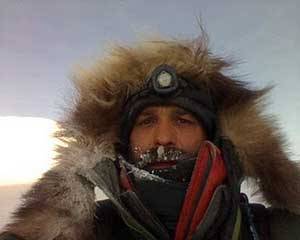 After 22 days of climbing last month, Minnesota mountaineer Lonnie Dupre turned back from his attempt to make the first January solo ascent of the 20,320-foot (6193-meter) peak. Also known as Denali, McKinley is the highest mountain in North America.
Dupre, 49, of Grand Marais, had ascended to 17,200 feet and was poised to make a bid for the summit, but continuous high winds, gusting around 100 mph along with -50 degree temperatures pinned him in a snow trench where he hunkered for seven days and slowly lost strength.
When the winds abated enough to allow Dupre to escape the trench, he descended to the relative safety at 14,200 feet in eight hours.
The mountain is so cold, its winds so ferocious and the daylight so skimpy in January, the odds of success are small. Only nine expeditions totaling 16 people have reached the summit of Denali in winter. Six people have died on winter attempts.
Only one team has reached the mountain's summit in January: Two Russians in a three-person party reached the peak on Jan. 16, 1998.
From 14,000 feet, Dupre made a two-day trudge back into 7,200-foot Base Camp on Kahiltna Glacier, where he was picked up by a Talkeetna air taxi and flown back to civilization.
The snowfield landing area was lonely when the plane arrived, a ghost town at the site that will be bustling with expeditions starting in May when the normal climbing season begins.
---
---