Sun., Jan. 9, 2011
New-year deer feel light-headed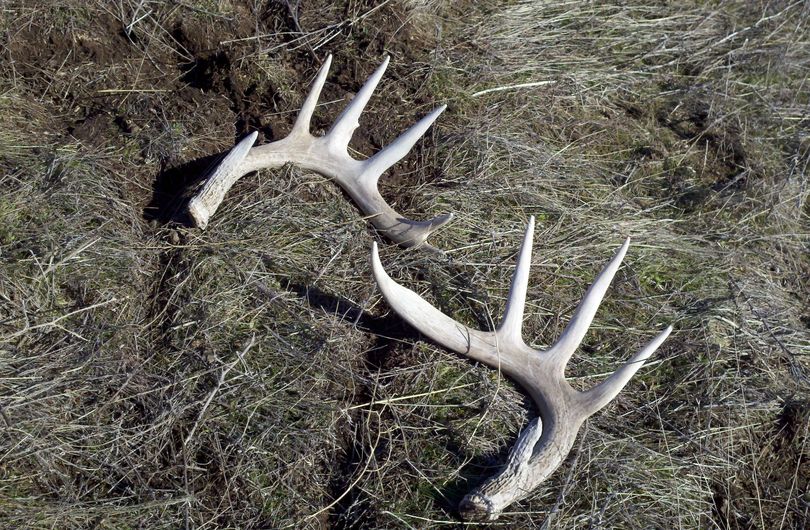 WILDLIFE -- It's the shedding season for the area's deer, elk and moose.
Even the biggest bucks and bulls are getting rid of their head-gear and looking a lot like the girls.
In early December, Hal Meenach, a landowner south of Spokane, reported seeing the first buck of the season shedding antlers for the winter. The buck had lost only the antler on one side of his head to stand out as a lop-sidded example of the season that runs into February.
The antlers of deer, elk and moose are are shed and regrown usually in larger proportions each year. In a marvel of nature, a big bull moose or elk can sprout more than 40 pounds of antler "bone" in about four months. In comparison, the horns of bighorn sheep grow on the rams each year without being shed.
Collecting shed antlers has become a popular and profitable hobby as gatherers sell the antlers for cash.
Shed hunting has become so competitive, wildlife agencies are concerned the collectors are having a serious impact by disturbing big-game animals while they're still in a weakened condition on their winter ranges.
---
---