Tue., Jan. 18, 2011
Felt waders could get the boot in Oregon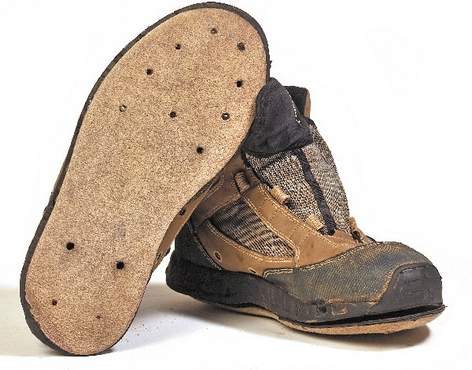 FISHING -- Felt-soled wading shoes — long used to give stream anglers traction on slippery river bottoms — could be off store shelves in Oregon next year and banned statewide in 2013, a casualty in the war against invasive aquatic species, according to the Mail Tribune in Medford.
The Oregon Legislature this session will consider a bill to phase out the felt soles on wading shoes, which can spread fish-killing viruses such as whirling disease, "rock snot" and other organisms.
Studies in Montana have directly tied angling activity to the spread of invasive organisms, and absorbent felt soles are among the most likely of any angling equipment to transport them.
I sized up the threat, and how some wading shoe companies are adressing it, in Giving Felt the Boot, a story published in The Spokesman-Review in 2010.
Read more about the Oregon debate in this recent story by Mark Freeman of the Medford Mail Tribune.
---
---