Wed., July 6, 2011
Snow sloggers find company on Scotchman Peak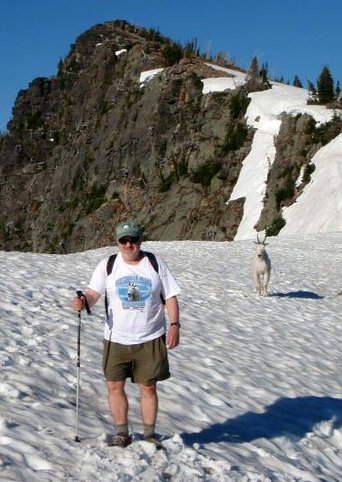 HIKING -- Deb Hunsicker and Phil Hough know their way around Scotchman Peak northeast of Lake Pend Oreille.
As members of the Friends of the Scotchman Peaks Wilderness the couple has hiked up the namesake peak numerous times.
Their intimacy with the mountain paid off Saturday as they easily scaled the peak even though most of the trail for the 7 mile round trip is still hidden by snow.
"There's still a LOT of snow," Phil said. "The trail's obscured, so hike only if you already know the route or go with someone who does and add more time than you think you will need."
At the top, in weather warm enough for t-shirts and shorts, Hunsicker and Hough were greeted by the Scotchman mountain goats.
They welcomed the company.
BTW, they know better than to feed the goats. Please don't do that if you go. They're good goats, now. Let's keep them that way.
---
---