Wed., June 1, 2011
Tick update: bring extra pint of blood in your daypack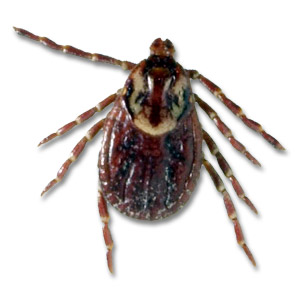 HIKING -- After returning from a weekend hiking and fishing trek along the Rocky Ford stretch of Crab Creek north of the I-90 Tokio exit, Hugh Imhof emailed to say he wish he'd read my spring hiking precautions tip in the paper BEFORE he went to Lincoln County rather than afterward.
"....We were infested with dozens of them. We were all grossed out. It was the worst I've ever experienced. You might want to print another reminder for others who may not be thinking about the little bloodsuckers."
Also on Sunday, My wife and I ran into a Mother Lode of ticks at Spokane County's Slavin Conservation Area south of town after a hike with our dogs, as I pointed out in a blog post that evening. We're still finding ticks on us, the dogs and the room where we stripped upon arriving home.
Here are a few tips for dealing ticks during this season, when they're active and waiting, especially in scablands or sagebrush country.
Before going hiking, consider using permethrin to treat the lower leg of your pant, the collar and sleeve cuffs of your shirt (I always wear long-sleeve shirts while hiking and fishing for bug and sun protection). A treated hat or bandana is helpful, too.

I like permethrin better than DEET repellent because you put it on your clothing rather than on y our skin. Permethrin is the insecticide used in Bug-Off brand clothing.

Pride yourself in the nerdy look: tuck pant legs into socks and wear light-colored lightweight long-sleeve shirts.

Check for ticks in hair, and other places during your trip and when you return home.
---
---