Wed., June 22, 2011
Elk bulls hanging out, growing antlers like weeds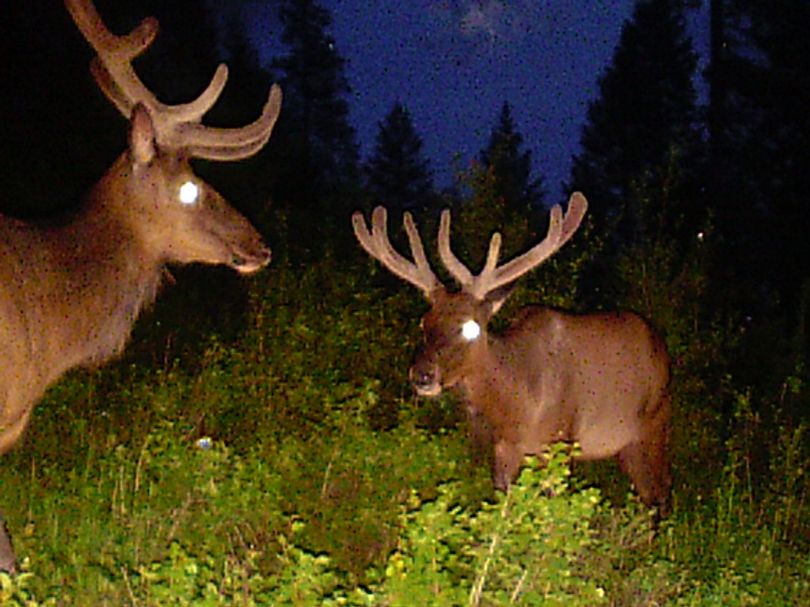 WILDLIFE WATCHING -- Bull elk are hanging out with the boys concentrating on being well fed and ready for the fall mating season.
Their antlers are in full-growth mode as the annual crop of velvet-covered boney material sprouts from their heads.
The remote trail cam photo above is one of several pictures made last month in northeastern Washington and recently retrieved by Kevin Scheib of Colville. In some cases, as many as three branch-antlered bulls show up in one photo.
---
---