Wed., March 2, 2011
World-class powder dump smothers Lookout Pass
WINTER SPORTS -- Lookout Pass ski area has just been cited as having received "the most snowfall in the world" among reporting ski resorts during the past seven days.
The one week total: 6.5 FEET, most of which fell Sunday-Tuesday.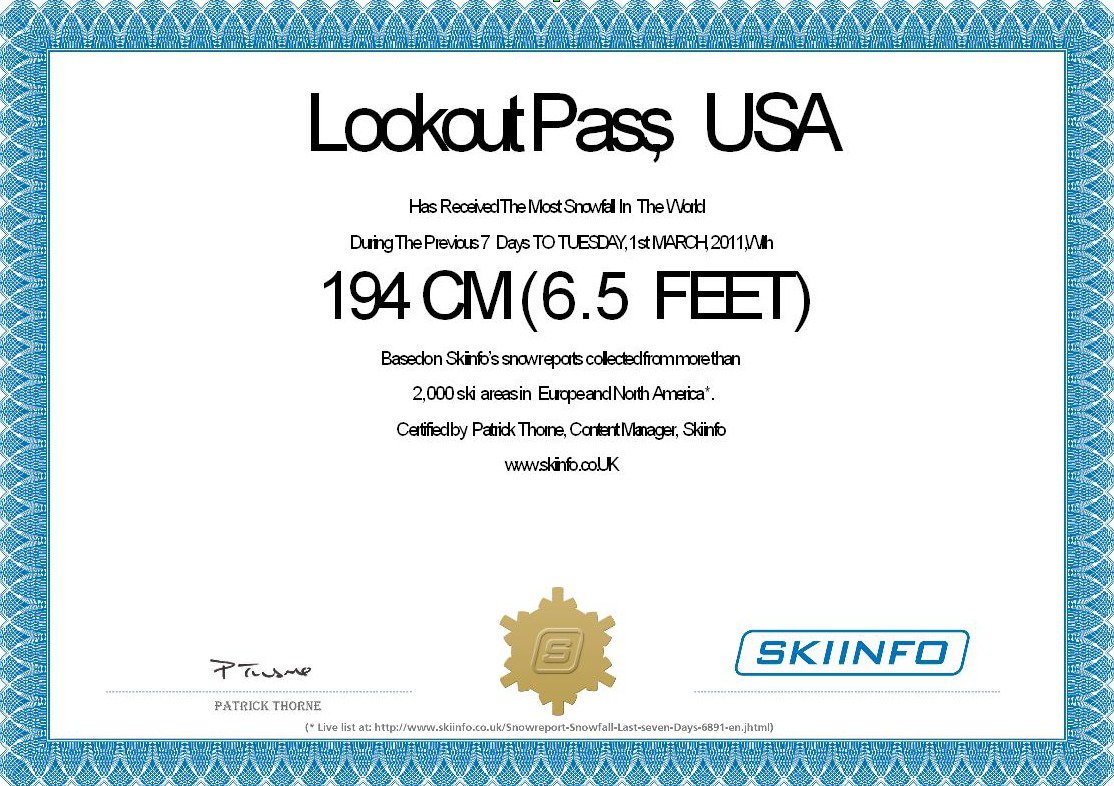 The distinction has just been distributed around the globe by Skiinfo.com, which collects daily reports and compiles stats from more than 2,000 ski areas in Europe and North America.
Earlier today I posted a photo with a first-hand report on Monday's epic powder day at Lookout.
Of course, the high country throughout the Inland Northwest has been enjoying the late-winter dump.
Stevens Pass was No. 5 and Schweitzer was No. 6 in the world, as you can see on this skiinfo list.
And just a little farther north, Fernie (see photo above) isn't doing so bad, either, reporting 32 inches in the past three days.
---
---