Mon., March 21, 2011
Dayhike destination: Waterfall ripping at Hog Canyon Lake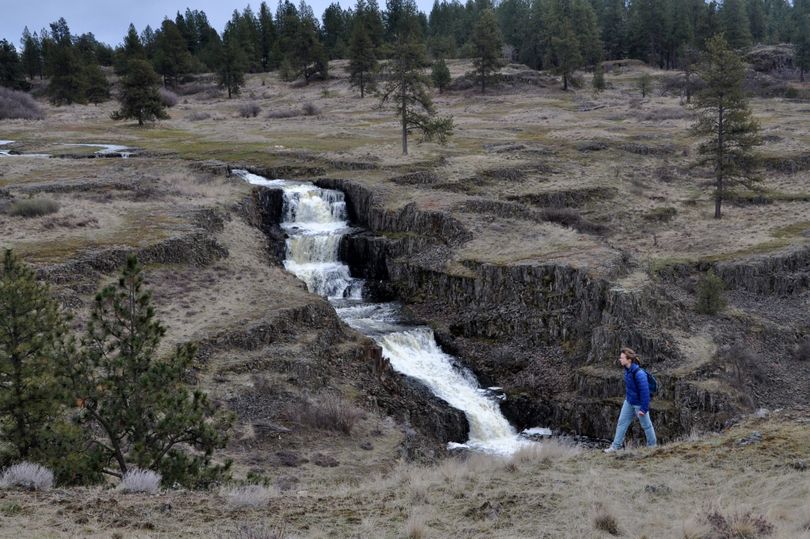 HIKING -- Looking for a good early-spring dayhike? Check out this spot i visited with my daughter this weekend.
Runoff period is a good time to visit the BLM land around Fishtrap Lake for a hike into Hog Canyon Lake. .
Hog Canyon is a popular winter fishing lake off I-90 from the Fishtrap exit. There are several ways to reach it, including a longer walk from the main trailhead parking area on Fishtrap Road between the Sprague Highway and Fishtrap Resort.
First timers might want to use the BLM Fishtrap map to find your way to the Hog Canyon boat launch. Hike the west shoreline, scramble up to the rim and follow the rim up lake to the falls, with the lake below you to the right. Beautiful.
Butter cups blooming. Grass widows and balsamroot soon to follow.
---
---