Sun., March 27, 2011
Hikers find spring waterfalls blooming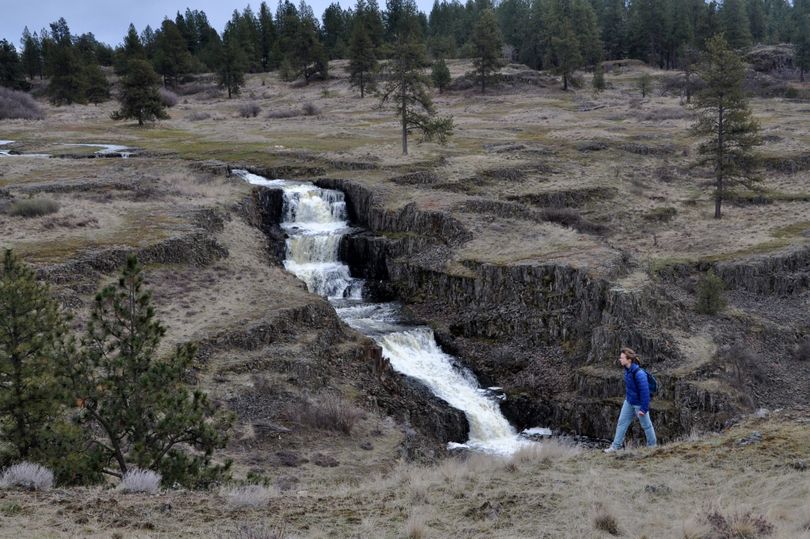 DAY HIKING -- Wet spring weather is giving dayhikers extra incentive to hit the trail.
Palouse Falls near Washtucna is roaring this week, and nifty trails offer numerous points of view.
One not to miss in its brief spring rise to fame is Hog Lake falls, 30 miles west of Spokane.
The scablands are saturated and feeding the lake's waterfalls, which generally flow only in late-winter and spring. The lake, a popular winter trout fishery that closes Thursday, is on the Bureau of Land Management's Fishtrap Lake recreation area south of Interstate 90 near the Spokane-Lincoln county line.
From Exit 254, drive south and turn left at the first public road. Cross the railroad tracks and continue on the gravel road to the boat launch. Hike the west shoreline a few hundred yards, scramble up to the rim and follow it up the lake, past all the blooming buttercups, to the overlook of the falls.
---
---