Thu., Oct. 13, 2011
Woman bowhunter glad to have .44 mag when wolf came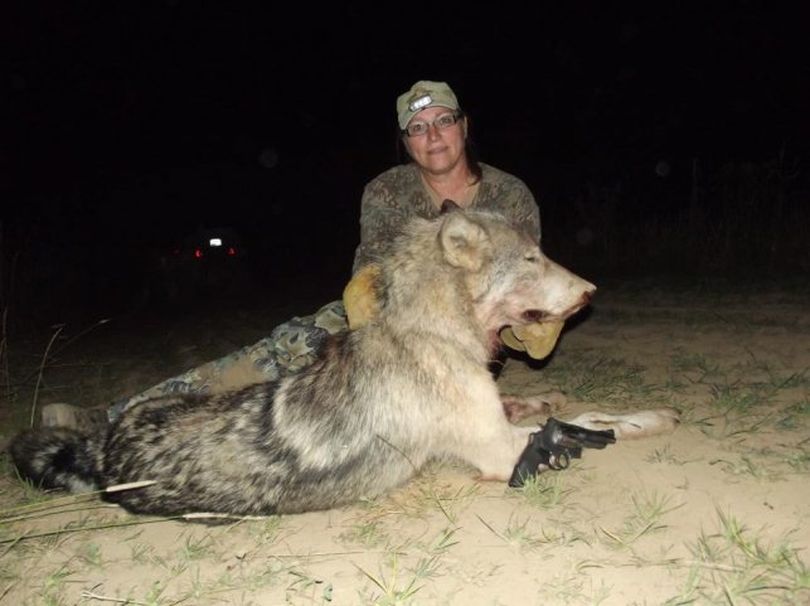 HUNTING -- A 55-year-old woman from Headquarters, Idaho, told a newspaper she was glad to be packing a .44 magnum to boost her confidence when a very large wolf responded to her elk cow call by trotting in to within 10 feet.
That was a fatal mistake -- for the wolf.
Rene Anderson told the Clearwater Tribune of Orofino (read the story here) that she put down her bow and drew her Smith & Wesson handgun as the wolf jumped up on a pile of logs very close to her on Sept. 25. She dispatched the wolf, which reportedly weighed more than 100 pounds, with four close-range shots.
The wolf paid the ultimate price for being so bold. Top wolf scientists say hunters are doing a favor for society and the wolves themselves by eliminating bold wolves from the population before they hurt someone.
KXLY TV followed up with an extended report and video.
Incidentally, Anderson was alone on a ridge when the incident happened. She called her husband to come an get her on his ATV, and then waited anxiously, on the alert in case other wolves were in the area.
No elk showed up.
---
---