Mon., April 2, 2012
Floodwater sewage a threat to Spokane River birds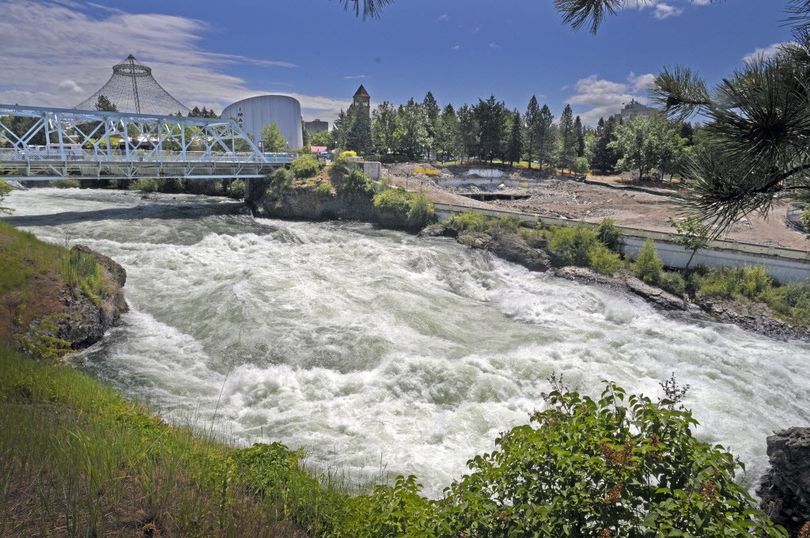 WILDLIFE -- Local birding enthusiast Tim O'Brien of Cheney offered some field observations -- and commentary -- to expand on a newspaper story about the heavy amounts of rainfall the area is receiving and its affect on the Spokane sewage treatment plant -- and the Spokane River.
Birds are influenced by the sewage overflow into the river, and O'Brien lists some of the ways.
Click "continue reading" for his report to the Inland Northwest Birders.
The plant does not have anyway to prevent an overflow of sewage into the Spokane River when water levels raise so high as they have in the past few days. If you didn't know, Spokane just recorded the most of amount of rainfall in March since records have been kept. The paper interviewed a few river users since this has happened and they have said it is not unusual to see sewage (in its raw form) floating in the river right now.

The article went on and one local expert birder was interviewed as we all know that STPs attract birds quite well. There has been an overall increase in bird activity in the stretch of the Spokane River from the STP site downstream to the Nine Mile Falls Dam.

Unfortunately, the bird activity is not healthy to the birds or birders witnessing this unique event.

American Dippers have been seen riding so called chunks of "brown trout" down the river while feasting on the nutrients contained within. Gulls are swarming the area with a relentless goal of finding food in the swath of sewage. Unfortunately, the gulls are so focused on the moving targets in the river that several have been killed by flying into the rocks and suspension bridge at the Bowl and Pitcher in Riverside State Park.

Great Blue Herons, who fish the banks and shallows of the river, are being impacted with false strikes at what they think are tasty dark colored fish swimming by. Returning Osprey are actively fishing the river and plunging into the horrible mess and coming up with nothing, but a new color scheme on their body.

Researchers and volunteer surveyors have been called in to estimate the amount of sewage that has impacted the river. Sunday morning at 10:30AM counters were positioned on the Bowl and Pitcher suspension bridge to determine the rate of flow from the STP by counting each noticeable fragment of sewage floating by. The count was scheduled for 2 hours.

Ultimately, the Spokane STP is currently being upgraded to prevent this from happening in the future.
---
---