Tue., April 17, 2012
House approves Sportsmen's Heritage Act; not all sportsmen approve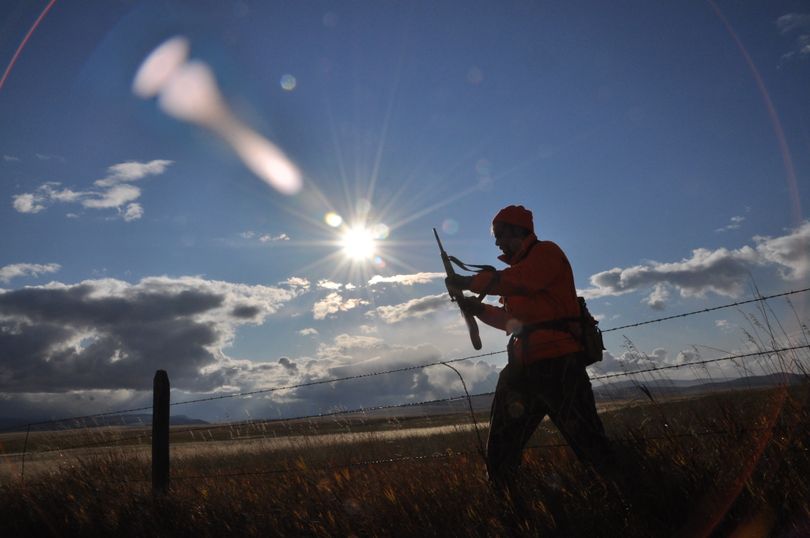 HUNTING/FISHING -- Safari Club International and the NRA are praising the U.S. House of Representatives today for passing H.R. 4089, the Sportsmen's Heritage Act of 2012, advancing the controversial legislation to the Senate.
The legislation has good parts on which most sportsmen can agree. But it also has divisive components that warrant sending it back to the drawing board. Sportsmen really don't need any more divisiveness. We see how little gets done in Congress under those conditions. Why not learn from that?
Read on for details about the act and why reasonable sportsmen should contact their senators to kill it.
The Sportsmen's Heritage Act (H.R. 4089) has four separate parts.
Title I requires hunting and recreational shooting and fishing to be recognized activities on all Forest Service and Bureau of Land Management lands;
Title II protects recreational shooting on National Monuments under the jurisdiction of the Bureau of Land Management;
Title III amends the Marine Mammal Protection Act to allow hunters who legally harvested polar bears in Canada prior to its listing under the Endangered Species Act to purchase permits in order to transport their trophies into the U.S.;
Title IV clarifies that the Environmental Protection Agency does not have the jurisdiction to regulate traditional lead component ammunition and lead fishing tackle.
Some hunters and anglers are jumping to support provisions that would liberalize where off-road vehicles could be driven. But for every guy who wants to ride wheels into a good hunting area, there's another person who doesn't like the idea because he's willing to get there on muscle power.
Ben Lamb, a Montana sportsman and member of Backcountry Hunters and Anglers had this observation:
HR 4089, the Sportsmen's Heritage Act seems to be a brain child of former oil and gas cartel lobbyist, turned SCI Lobbyist Melissa Simpson. There's no heritage in an natural gas rig, just a mess to clean up. There's no heritage in an ATV, just a lot of vacant country where there used to be elk.

While there's some good stuff in HR 4089, nobody seems to be willing to compromise on the main sticking point, which would undo decades of solid work so that we can ride ATV's in designated wilderness, and perhaps more importantly to some of the proponents, drill wilderness.

Oppose the provisions in the Sportsmen's Heritage Act that would decrease wildlife habitat functionality.
Congress is on a rampage of trying to overturn environmental rules that have great importance in maintaining sustainable wildlife populations in country ever-more populated by humans.
For example, more than 200 fish and wildlife scientists and managers, including 12 former directors of state fish and game agencies, recently united in opposition to the Wilderness and Roadless Area Release Act (H.R. 1581/S. 1087).
Passage of the bill would "facilitate the fragmentation and degradation of rare high-value intact fish and wildlife habitat and profoundly and permanently diminish backcountry hunting and fishing opportunities" the fish and wildlife managers said in a letter to members of Congress.
the bill would essentially overturn the national Roadless Area Conservation Rule, a multiple-use management plan for 49 million acres of backcountry national forest lands in 37 states.
The letter to Congress pointed out that Idaho got it right with its state roadless rule using a a multiple-use approach to conserve high value backcountry lands that are important for fish, wildlife and sportsmen.
The proposed legislation gets it wrong.
---
---