Wed., April 18, 2012
Canoe or kayak best way to see this waterfall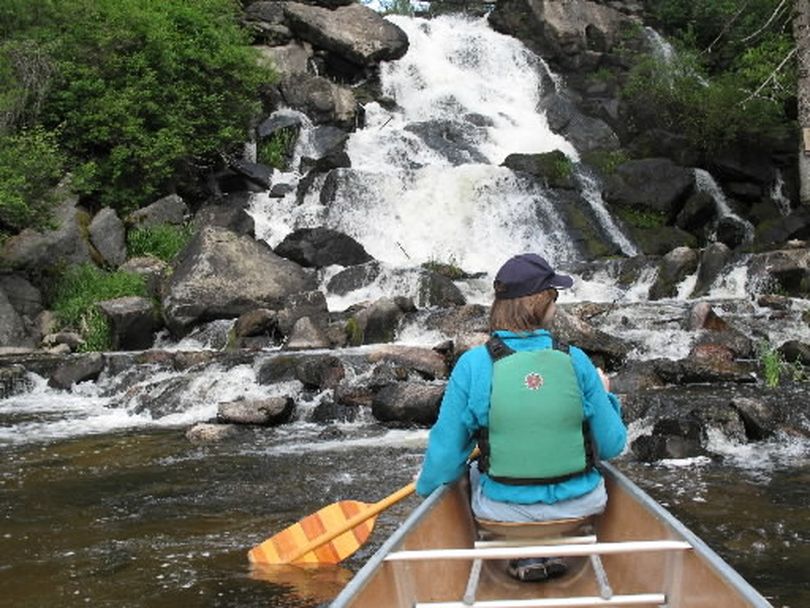 WATERFALLS -- It's been a great, wet spring to experience the power waterfalls from the Spokane River in downtown Spokane to Palouse Falls near the Snake River and many more.
I've written about the some of the hiking possibilities for many of these falls, including those on BLM land at Hog Canyon (near Fishtrap Lake) and Rock Creek/Escure Ranch.
How about a canoe trip to visit the small but intimate Exley Falls at Horseshoe Lake in Pend Oreille County?
The lake's public access is managed by the Washington Department of Fish and Wildlife, so a Discover Pass is required, or the Vehicle Access Pass that comes with a hunting and fishing license.
---
---