Fri., April 27, 2012
Coyotes attack dogs on South Hill bluff trails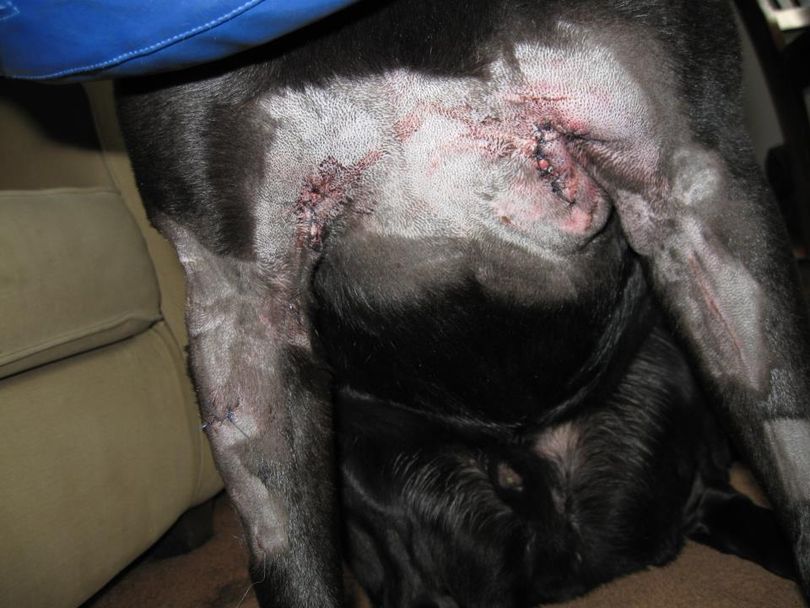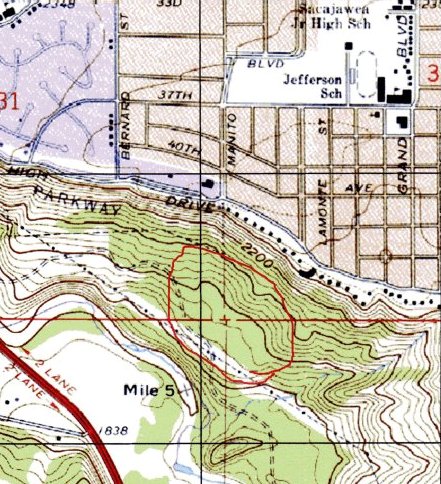 HIKING -- A trio of aggressive coyotes took on two Labrador retrievers running loose with their owner on the South Hill bluff trails Thursday, sending one dog to the vet for a chest full of stitches.
Arch Harrison said one of the two dogs he was exercising -- a Sarah -- was attacked by three coyotes while they were walking on the popular bluff trails below High Drive and Manito Boulevard and just above the Creek at Qualchan Golf Course. (See map for area).
He wanted to warn other people who take their dogs to the bluffs. Keeping dogs on leashes could help prevent similar encounters.
"They were fairly aggressive and although intimidated by me, they still kept coming back around," Harrison said, wondering if there might be a den in the area.
(Indeed, read this follow-up blog post about the six pups the coyotes are defending!)
"I was able to get to Sarah before any real damage was done but as I was running up to the scene she was lying down on her belly with one coyote at her nose and another one at her tail."
Harrison thought he got away unscathed until he got back and realized his other dog, Chewie, had tangled with the coyotes and suffered numerous bites and rips under his chest and legs.
"All his wounds were on the underside with minimal bleeding and so we did not notice until later," Harrison said.
He added: "A trip to pet emergency cost slightly less than one month's house payment."
---
---