Mon., Aug. 27, 2012
Wildlife Summit probes Idahoans' thoughts on management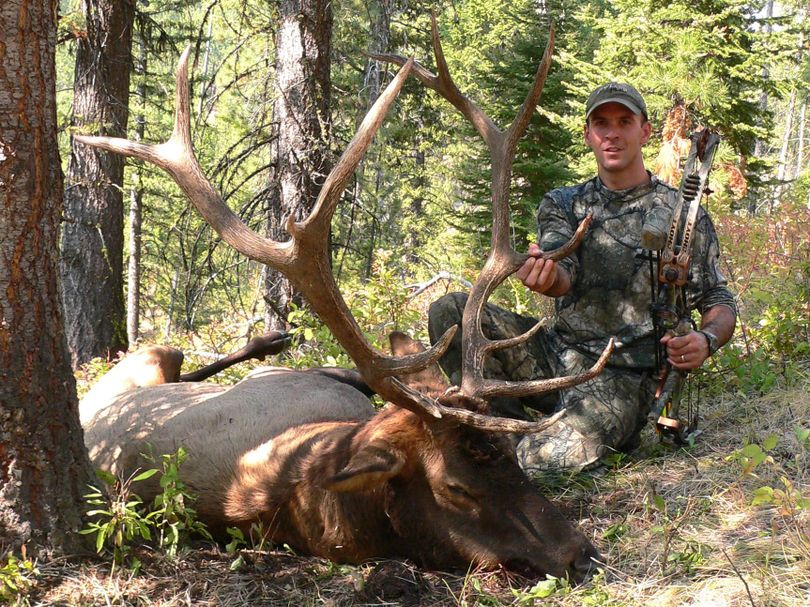 WILDLIFE MANAGEMENT -- Idahoans care deeply about fish and wildlife, and whether they engage in it or not they strongly support hunting and fishing, according to a recent poll commissioned by the Idaho Department of Fish and Game.
That's one of the points made at the beginning of the three-day Wildlife Summit held over the weekend at venues acrosss the state.
Read on for insight from the beginning of the summit reported Saturday by Eric Barker of the Lewiston Tribune.
Director Virgil Moore used results from the poll to lay the groundwork for discussions that will be central to the Idaho Wildlife Summit, which kicked off at Boise Friday and was streamed live to seven satellite sites around the state - including the Red Lion Hotel at Lewiston. The summit resumes today and will continue through Sunday morning.
"We called for this wildlife summit as an opportunity for all of us to get together and talk and listen," Moore said.
He said Friday's opening was a warm-up to today's event that runs from 8 a.m. to 3:30 p.m. The Lewiston opening was attended by about 20 people, although more than 40 people signed up to attend the three-day event. Moore indicated turnout was light in Boise as well.
Erin Leavitt of Lewiston said he was compelled to attend because he likes to hunt and fish, he doesn't like wolves and he wants to learn more about what he can do to make sure the activities are protected. He also said he hoped to learn more about the state's Access Yes! program that helps provide hunting opportunities on private land, and he wanted to show support for fish and wildlife mangers.
"I feel like it's kind of important to support the people who do this; I know its a tough job."
Rick Brigham of Clarkston is a member of the Lewis Clark Wildlife Club who often volunteers his time to improve habitat for species like bighorn sheep. He said he came to observe and offer an opinion or two.
"I thought I'd come see what it's about and see if I can throw out a couple of ideas on finance and voice my general disgust of the Idaho Legislature, which is the biggest bunch of knuckle draggers I've ever seen for a Legislature."
Brigham is opposed to the Legislature's attempts to favor domestic sheep grazing over protecting wild sheep in places like Hells Canyon and along the Salmon River Canyon.
Attendees had a chance to mingle with fish and game personnel prior to and after the event and were able to provide instant feedback through online polling done by remote control-like clickers handed out to those who registered. According to the instant polling, 89 percent of the Lewiston attendees had purchased a hunting or fishing license in the past two years and 89 percent had also viewed or taken photographs of wildlife.
The department, which is funded by the sale of hunting and fishing licenses, federal excise taxes on hunting and fishing gear and payments for lands affected by hydropower development, does not receive general fund support from the state. Moore and others are looking for ways to expand the department's funding as the state's population grows and becomes more urban.
---
---