Tue., Dec. 11, 2012
National Park group honors Dicks for conservation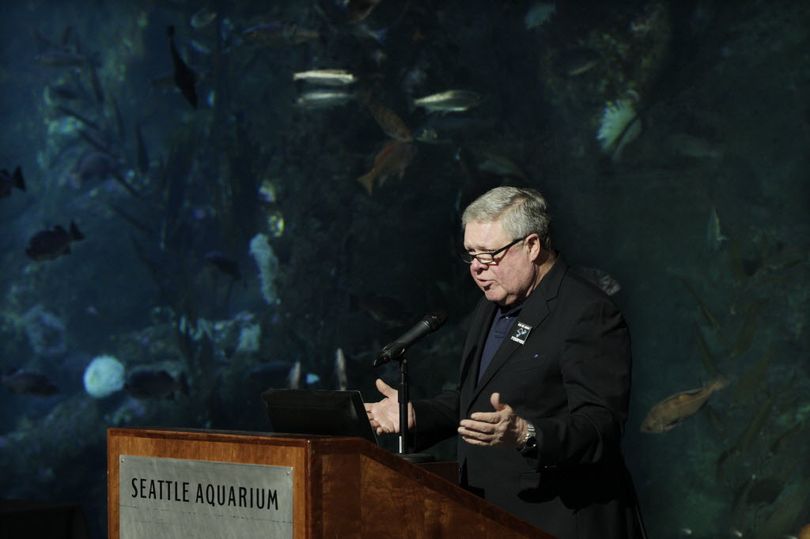 PUBLIC LANDS -- Retiring Congressman Norm Dicks has receive a conservation award from a national parks group.
The Coalition of National Park Service Retirees has awarded its highest honor, The George B. Hartzog Award, to Rep. Norm Dicks, D-WA, for his career-long support of America's national parks and the National Park Service.
Hartzog, Parks director from 1964 to 1972, expanded the National Park System and worked with Congress to achieve comprehensive funding of the national parks.
Dicks has served on the Interior appropriations subcommittee since being elected to Congress in 1976.
While he supported a wide range of parks from the Everglades to Yosemite, Olympic National Park on the Olympic Peninsula is a notable gem in Dicks' district. He was an early supporter of removing the dams that significantly impacted the park ecosystem and blocked the passage of anadromous fish.
The Congressman was a key player in securing the passage of the Elwha River Restoration Act in 1992. After passage of this act, Dicks helped secure 15 consecutive appropriations to make dam removal a reality.
In a press release, the parks retiree group called that "an unheard of accomplishment."
The Elwha Dam is gone, and the Glines Canyon Dam will be gone next year. The Elwha River will be free flowing, and the restoration of a major ecosystem, within a nationally and internationally recognized park, is on its way.
Upon receiving the award, Congressman Dicks said, "this is a great honor and I deeply appreciate the recognition for one of the most enduring causes of my career on the House Interior Appropriations Subcommittee -- improving and expanding our National Parks. These are the 'crown jewels' of the American landscape and I am proud of what we did in Congress during my tenure to improve the visitor experience at all of our park units."
---
---