Tue., Feb. 14, 2012
Top elk callers crowned by RMEF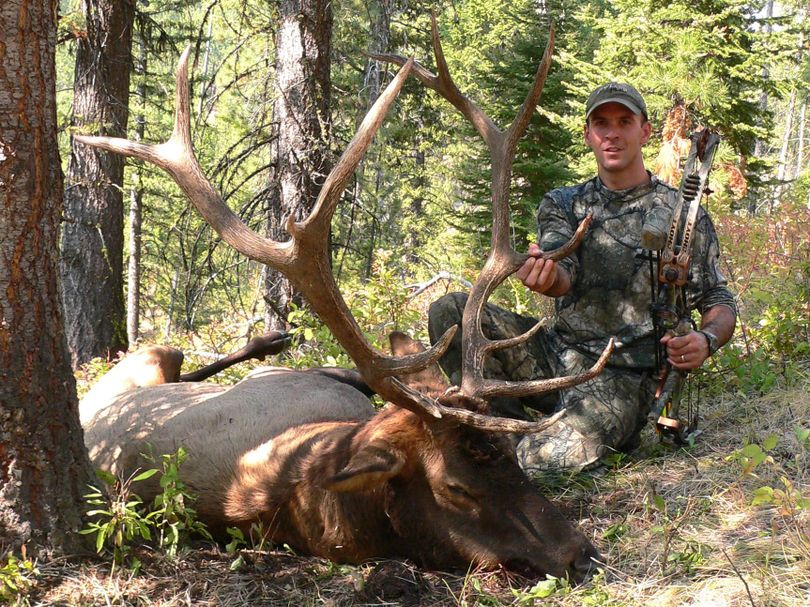 HUNTING -- Elk callers from 10 states, led by Oregon, Colorado and Nevada, earned Top honors in the Rocky Mountain Elk Foundation/Leupold World Elk Calling Championships for 2012.
One man from Idaho and one from Washington were in the cream of the crop.
Competition was held during the RMEF annual convention and expo, which ended Feb. 4 in Las Vegas.
Read on for the results.
Professional Division
1. Bryan Langley, McMinnville, Ore.
2. Joel Turner, Eatonville, Wash.
3. Corey Jacobsen, Boise, Ida.
Men's Division
1. Brad Cain, Keizer, Ore.
2. Thomas Diesing, Loveland, Colo.
3. Gregory Hubbell Jr., Belmont, Calif.
Women's Division
1. Jesse Diesing, Loveland, Colo.
2. Kristy Titus, Bend, Ore.
3. Amy Morris, Payson, Utah
Natural Voice Division
1. William Card, Fallon, Nev.
2. Tandy Hulsey, Luna, N.M.
3. Lindsay Ross, Clayton, Okla.
Pee Wee Division
1. Colton Crawford, McMinnville, Ore.
2. Matt Bertero, Reno, Nev.
3. Sierra Penrod, Pinetop, Ariz.
Competition was not held in the Youth Division due to insufficient entries.
In the competition, amateur-level callers have 30 seconds to mimic cow elk sounds, followed by bull sounds. Professionals are required to make specific calls such as barks, whistles and screaming bugles. Most callers blow across a latex reed placed inside the mouth. In the natural voice division, however, no reeds are allowed. A variety of plastic tubes are used like megaphones, giving the sounds realistic resonance. Judges score each competitor anonymously.
Winners received prizes and cash ranging from $500 to $2,500.
---
---