Wed., Jan. 25, 2012
Warm up to ice fishing at Hauser Lake event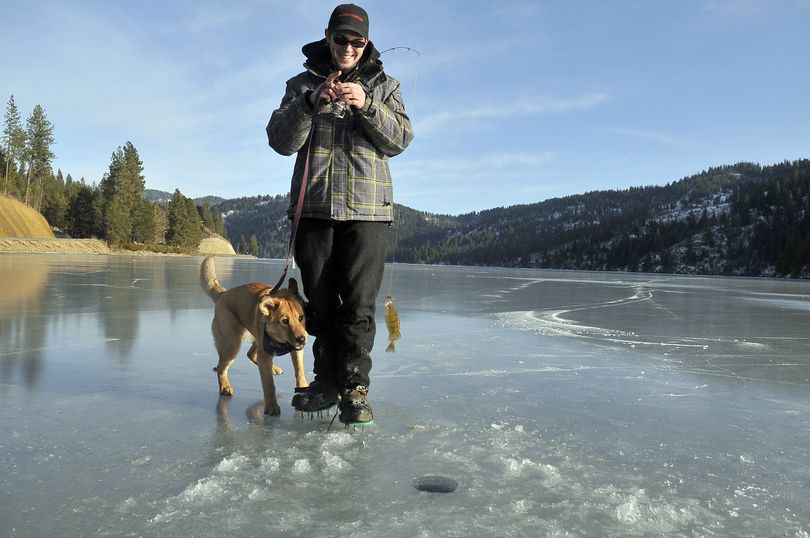 ICE FISHING -- Nobody will be left out in the cold on Saturday during a free ice-fishing event at Hauser Lake, 11 a.m.-2 p.m., sponsored by the Idaho Fish and Game Department.
The agency will loan free fishing gear from the Take Me Fishing trailer on the fishing access site at the south end of the lake off Hauser Lake Road.
Volunteers will drill holes in the ice for participants and help new anglers get started, said Phil Cooper, IFG spokesman. Free hot dogs and hot chocolate will be served.
The parking area is scheduled to be plowed and the restrooms will be open.
Youths under 14 years never need a fishing license to wet a line in Idaho, but during the hours of the event, older anglers also can fish without a license, Cooper said.
"These events give their parents, older siblings and friends the opportunity to try fishing without purchasing a license," he said, noting that the agency held 28 Take Me Fishing events across the state last spring. Saturday's event will be the Panhandle Region's first session on ice-fishing.
---
---